Just a fortnight ago we heard officially that the first pre-built 7th Generation AMD A-Series desktop PC systems had started to ship. Now it looks like someone has opened up one of these new machines, or else found an AWOL motherboard, and taken a nice clear photo of the AM4 processor socket.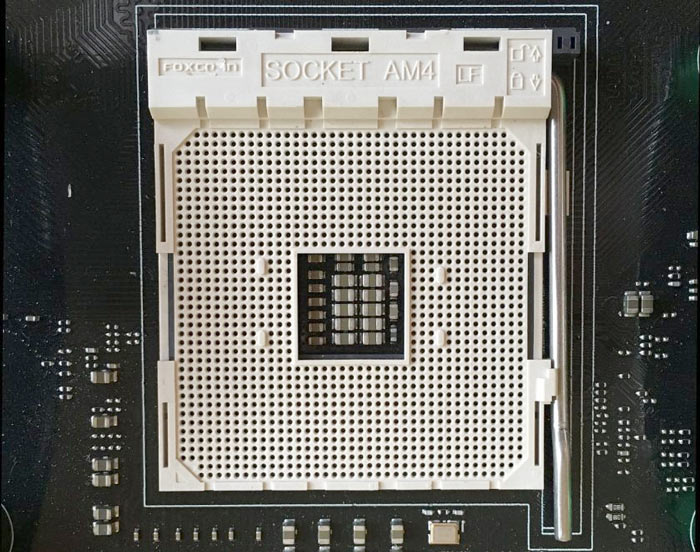 The socket, as pictured above, features a PGA (Pin Grid Array) design. It is clearly labelled 'Socket AM4' and there are 1331 pins present – a significant increase on the 942 pins supported by AMD's AM3+ socket. (For further comparison Intel's current LGA 1151 sports 1151 pins.)
As a reminder, AMD Socket AM4 is designed to support the currently shipping 7th Generation AMD A-Series ('Bristol Ridge') desktop PC systems and the upcoming Zen-Series ('Summit Ridge') processors. The beefed up number of pin connections will likely be used for the platform's new dual channel DDR4 (up-to 3200MHz) memory configuration, support for up to 24 PCIe lanes, and the integrated Northbridge in upcoming processors.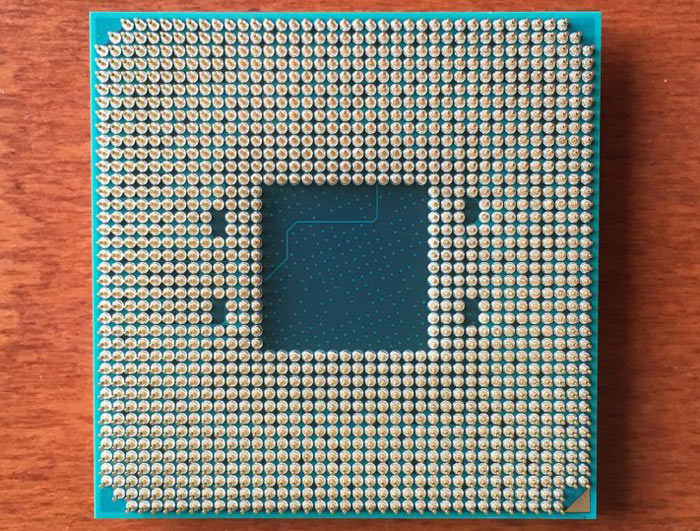 'Bristol Ridge' processor pins
The new AM4 socket is the same size as previous AMD sockets, at 40mm square, however there is some confusion about CPU cooler compatibility. Some manufacturers, such as Noctua, have previously shown off a 'mounting upgrade kit' to make its coolers AM4 compatible - thus it looks like cooler compatibility could be an issue. WCCF Tech says that the socket's mounting holes had to be relocated due to the increased amount of traces going in and out of the socket.
Retail availability of AM4 motherboards is expected sometime next month. AMD Zen-based 'Summit Ridge' processors are expected in February next year, followed up by 'Raven Ridge' Zen-based APUs in the summer.