All signs suggest that 2014 will be a big year for small-form-factor gaming PCs. HEXUS has spoken to a range of manufacturers who have mini-ITX hardware in the pipeline, and MSI is eager to join the party with a tantalising motherboard and graphics-card combination.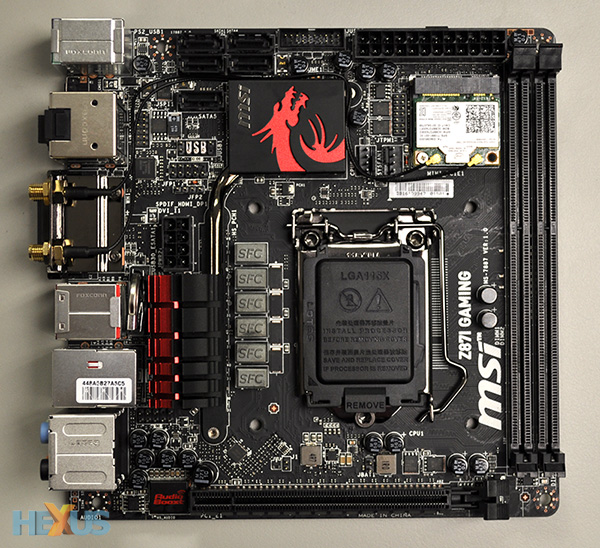 The upcoming Z87I Gaming motherboard, pictured above, is yet to be announced but will launch in the coming weeks priced under $200.
Introduced as a high-end alternative to the existing Z87I, MSI's Gaming derivative will up the ante with integrated Intel Wireless AC networking, Killer LAN, isolated audio circuitry and most of the features you'd expect to find on its bigger brother, the Z87M.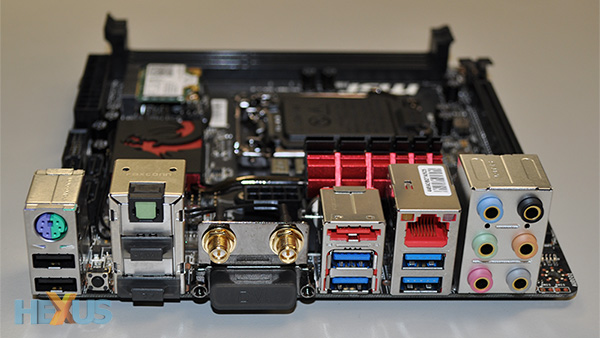 Of course, you do lose SLI and CrossFire capabilities, as well as OC Genie and dedicated power/reset buttons, but trade-offs typically have to be made when moving to mini-ITX. Though, with an Intel Haswell processor allied to one of today's latest GPUs, this little board will still deliver gaming performance in spades.
And if downsizing is of the utmost importance, MSI has a graphics card up its sleeves, too.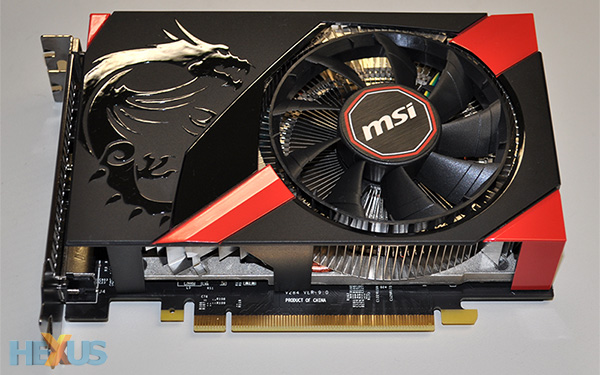 Dubbed the GTX 760 Gaming ITX, this little beastie is designed to be the perfect accompaniment to the aforementioned motherboard and provides GeForce GTX 760 goodness in a more compact 170mm x 120mm x 35mm form factor.
MSI has made use of a custom 'Radax' fan that claims to provide the benefits of both radial and axial fan types, resulting, says the manufacturer, in low temperatures and low noise.
Pricing is yet to be determined, but the graphics card should also be available soon and we like the fact that MSI equips the 760 Gaming ITX with a sturdy backplate. Better yet, the card's also overclocked, with the GK104 core given a healthy base clock of 1,033MHz (up from 980MHz) and a specified boost of 1,098MHz (up from 1,033MHz).
The 2GB frame buffer is, sadly, stock-clocked at an effective 6,008MHz, but it's good to see a manufacturers making use of the short GTX 760 PCB.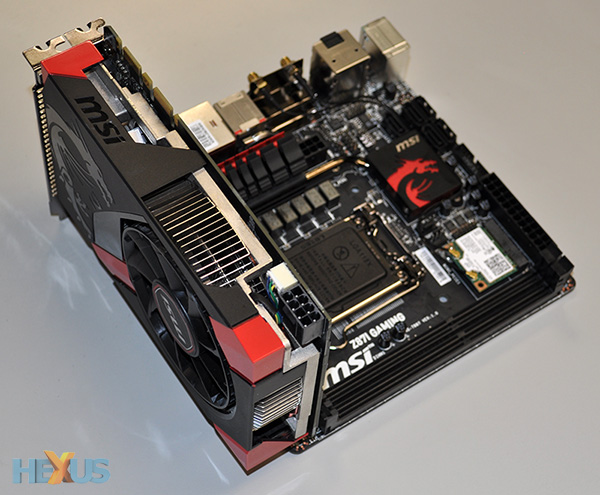 Certainly has the makings of a potent living-room PC, wouldn't you say?