MSI has announced that its FM2+ Military Class 4 motherboard range is now available via the usual distributors. The line-up is extensive, a total of nine motherboards, and all of the range are compatible with FM2 Trinity and Richland APUs, as well as the upcoming 4th generation FM2+ Kaveri APU from AMD.
The new range of motherboards employs one of the three new AMD chipsets; the AMD A88X, A78 or A55. As usual for MSI motherboards you get the 'Military Class' components which have passed through seven MIL-STD-810G tests "to ensure stable operation under the harshest conditions". As the foundation for your PC system a stable, reliable motherboard is essential.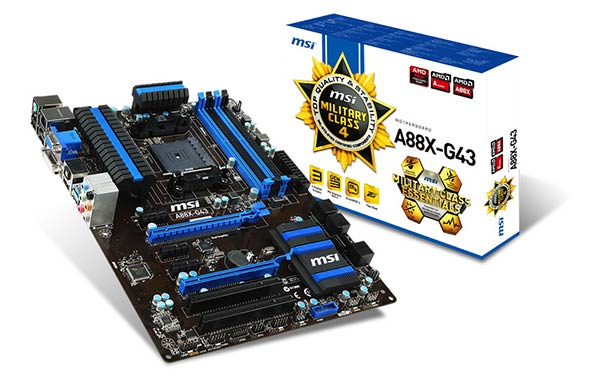 4K resolution support
The combination of your Kaveri GPU and the MSI FM2+ motherboard will be able to output to 4K UHD displays at 3,840 x 2,160 pixels. The MSI motherboard range are all furnished with a native HDMI 1.4 connector to support such a high resolution without needing a discrete graphics card. This out of the box experience could be great for productivity but won't be useful for 3D PC gaming – regular HEXUS readers will know that even systems equipped with top end graphics cards struggle to hit playable frame rates pushing pixels onto such a high resolution display.

MSI's new range of FM2+ motherboards also supports the usual MSI features such as the "one second" OC Genie 4 overclocking wizard, Click BIOS 4 - its fourth generation graphical BIOS and MSI Control Centre software to monitor, tune and remotely control certain motherboard parameters.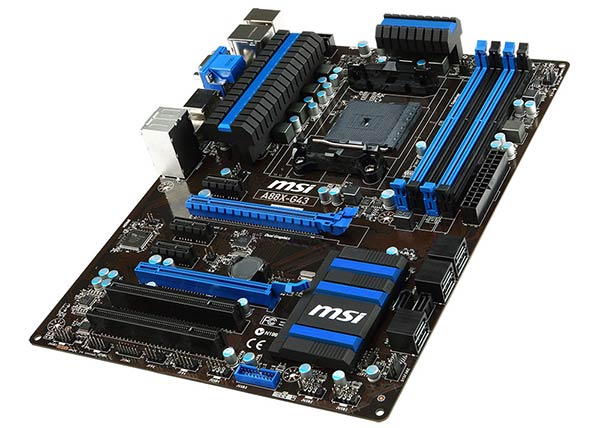 At the time of writing only the top end MSI FM2+ A88X-G43 motherboard is detailed on the MSI UK website. You can read an overview and or detailed spec of this particular motherboard here.