Exclusive shots of DFI LANParty nForce 590 SLI Intel Edition motherboard
HEXUS was invited to visit DFI's headquarters located in the bustling metropolis that is Taipei, Taiwan.

Jarry Chang, R+D manager for the LANParty series of enthusiast-orientated motherboards, nipped out of our meeting to bring back the very first DFI LANParty sample based on NVIDIA's upcoming nForce 590 SLI Intel Edition chipset. Folks, the PCB was still warm to the touch, fresh off the factory floor.

Cast your eyes on the motherboard that should make a perfect partner to Intel's eagerly awaited Core 2 Duo (Conroe) CPU. We're hugely excited by DFI's offering, and a look back at our Conroe benchmark numbers will highlight why.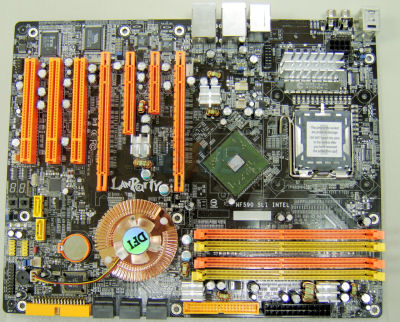 The unmistakable appearance of a LANParty motherboard.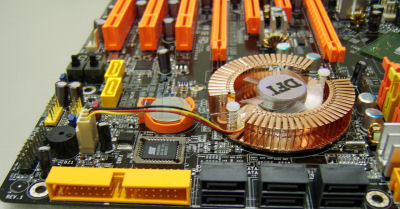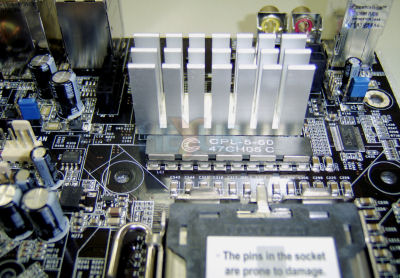 DFI has used a digital PWM controller and eliminated the need to populate the board with space-taking capacitors. The end result is a fully-featured mainboard that carries 7 expansion slots.

Overall design is extremely tidy, and we cannot wait to test it in our labs. Stay tuned for the upcoming full review of, perhaps, the most-wanted motherboard of 2006.