All MSI AM4 motherboards have new BIOS updates available. The new BIOS includes AMD AGESA Code 1.1.0.1 support for Raven Ridge APUs. Other improvements have been delivered alongside this compatibility update; both memory compatibility and PCIe device compatibility are said to have been boosted.
A Reddit discussion is the source of this update news and the same post includes over a 100 comments from various MSI AM4 motherboard users. Most of the comments are positive, regarding the features mentioned in the intro, especially the unleashing of faster RAM speeds, but there are a few that are experiencing issues with RAM voltages. Please check out the official MSI forum for other user comments too.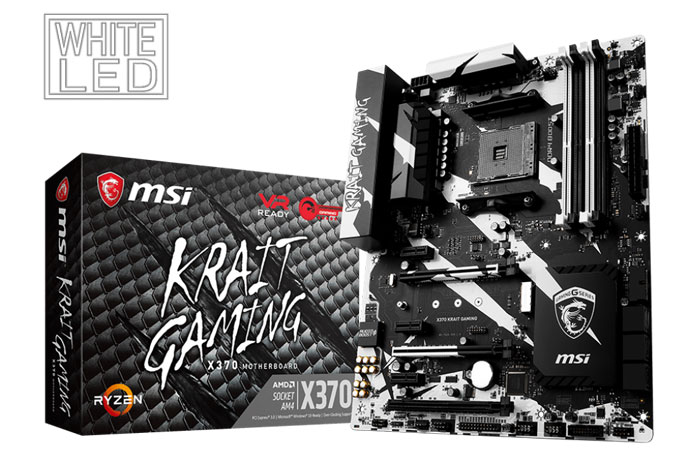 As there is no particular news post on the MSI site, and we haven't received a press release, I've looked at the BIOS update file for the MSI X370 Krait Gaming to check through the readme.txt file. It appears that the new BIOS for this board, version 7A33v19, was finalised on 29th January and it offers the following:
Improved memory compatibility.
Improved PCIE device compatibility.
Update AGESA Code 1.1.0.1 to support Raven Ridge CPU.
AMD is due to release the Ryzen 3 2200G and Ryzen 5 2400G in the not-too-distant future. With an AM4 motherboard equipped with various video outputs on the back-panel users will be able to make use of on-board AMD APU graphics.

You can use my MSI X370 Krait Gaming BIOS link to find the updated BIOS for your MSI AM4 motherboard: there's a 'find another product' search box at the top of that page.