With all the AMD Ryzen AM4 motherboard roundups so far there appears to be a popular clamour for smaller sized enthusiast (X370) boards. Some PC and components makers have initially listed various models of X370 boards, but they are all in the expansive ATX form factor. A fortnight ago Biostar was the first to announce a Micro ATX X370 motherboard, now it has followed though to show off a Mini-ITX motherboard using the same chipset.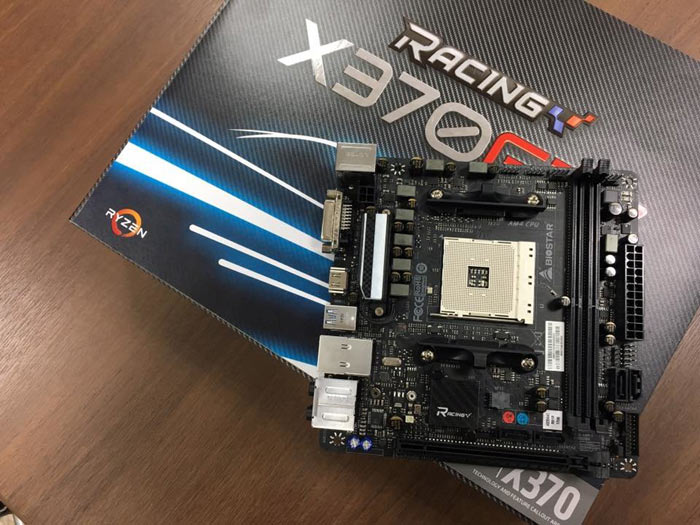 The Biostar X370GTN Mini-ITX AM4 motherboard, pictured above, isn't listed among the firm's AM4 product pages at the time of writing. However, ComputerBase saw retail packaging and product from Biostar's RACING launch event. That's not all, if you want a Mini-ITX AM4 motherboard with the AMD B350 chipset, one of these will be made available too, as Biostar was showing off exactly such a product; the B350GTN.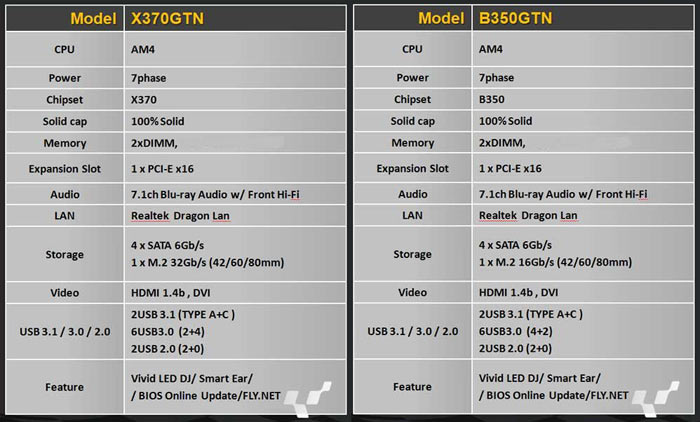 For a glance over the tech specs, check out the table above. It's noticeable that the tabulated specs are almost identical. With a single PCI-E x16 port on both, the major advantage of CrossFire and SLI multi-GPU setup possibilities with the X370 is negated. All you seem to have left in this comparative case is faster M.2 storage with a maximum 32Gbps, double the max transfer speeds of the M.2 controller on the B350GTN.
Biostar has yet to formally announce the above Mini-ITX boards, so it's not surprising we don't have availability or pricing details as yet.