In the past many firms have made Google Chromebooks without touchscreens. To keep Chromebook prices low the additional expense, power consumption, and weight introduced by such tech would be a waste. Furthermore, ChromeOS and its apps were not designed with such user interaction in mind.
Back in May Google announced that it would be bringing the Google Play app store to newer Chromebook models. With a wide range of Android apps available for Chromebooks it would seem that a touchscreen equipped model would be particularly desirable. HP launched a new Chromebook model yesterday which incorporates a touchscreen (option) but manages to retain a wallet-friendly 'from $189' price tag. Unfortunately we don't have an indication of the price premium on the touchscreen version.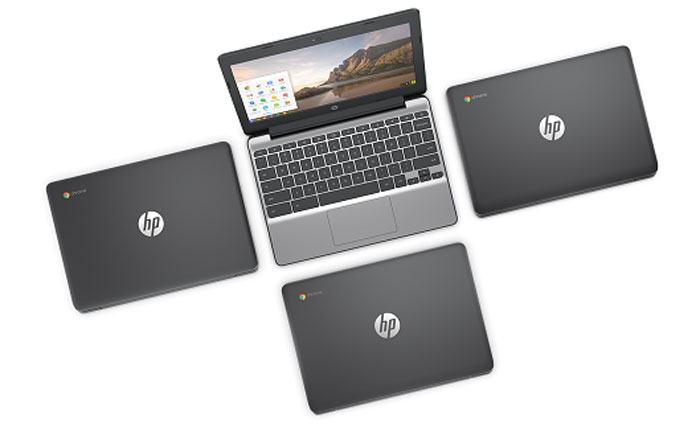 The HP Chromebook 11 G5 sports, as you might expect, an 11.6-inch screen. The Anti-glare screen is of the IPS type, offers 1366 x 768 pixels, and is coated with Gorilla Glass. HP will be selling both a touch-enabled and non-touch version of this Chromebook but we only have the base price as given above. HP describes the Chromebook 11 G5 as "thin and light" but we don't have physical dimensions, just the product weight of 2.5lbs (1.14Kg).
Inside the new Chromebook is an Intel Celeron N3060 processor which is said to be a capable performer in ChromeOS, while providing good power efficiency. Using the Google Chrome power_Loadtest the HP Chromebook 11 G5 touchscreen model ran for 11 hours straight, while the non-touch model did even better at 12.5 hours.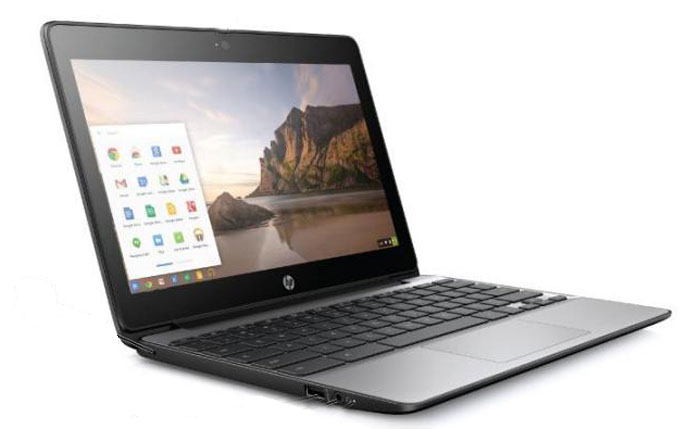 The HP Chromebook 11 G5 will begin to become available from July via channel partners, while general retail store availability is expected from October. HP informs us that the ChromeOS update allowing the use of Android apps is due "this fall," opening up 2 million Android apps to users of these cloud connected laptops.