Lenovo's range of PCs and devices at IFA 2015 was probably as numerous and broad as that of ASUS, detailed earlier today. The Chinese tech firm also offered a myriad of products ranging from smartwatches, smartphones and tablets, through convertibles and laptops to powerful gaming PCs. Among the highlights that caught my eye, among the many devices, were Lenovo's Y Series gaming machines, the new Ideapad MIIX 700 12-inch 2-in-1 tablet (a Surface Pro 3 challenger), the lightest ever ThinkPad Yoga and ThinkCentre Tiny desktop.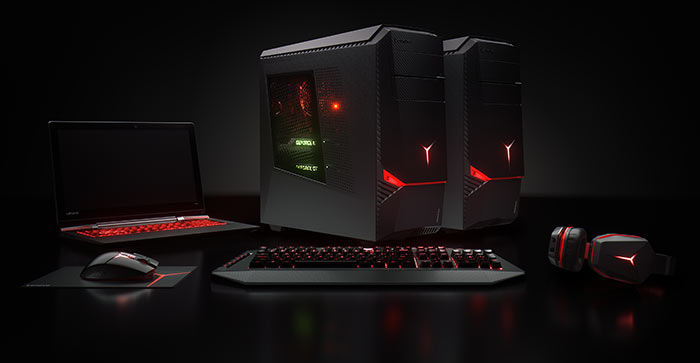 Lenovo Y Series gaming PCs
Lenovo launched a pair of desktops, the ideacentre Y900 (from US $1599) and Y700 (from US $999) and a 15-inch gaming laptop called the ideacentre Y700 (from US $949). Alongside these machines it launched five gaming PC accessories including a surround sound headset, mechanical keyboard, precision mouse, padded backpack and mouse mat.

As you might expect the new desktops offer a choice of the latest 6th gen Intel Core processors up to i7 with discrete graphics options. Lenovo boasts that its stylish chassis offers a degree of future-proofing, able to accommodate a standard ATX motherboard and power supplies up to 1000W. Extra cooling can be accommodated to complement the built-in 120mm and 140mm fans. These desktops will start to become available from November.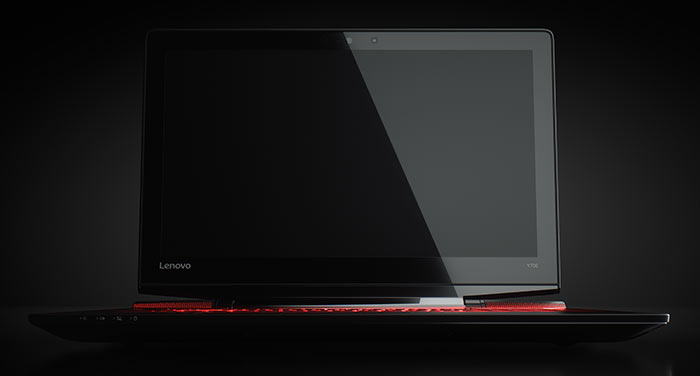 The ideacentre Y700 laptop is built to be solid, yet affordable. Buyers can specify one of the latest Intel or AMD processors and discrete graphics. This laptop has built-in JBL speakers and can be equipped with optional 10-point multitouch display or Intel RealSense 3D Camera. This laptop will start to become available from October.
Lenovo ideapad MIIX 700
This 2-in-1 has hit a few headlines for its similarity to the Microsoft Surface Pro 3. As a new product it one-ups the Surface Pro 3 by coming equipped with a new 6th Gen Intel Core i7 processor. It comes with a kickstand that utilises Lenovo's watchband hinges and Lenovo bundle it with a keyboard cover. Lenovo is including an option to buy the MIIX 700 with an Intel RealSense camera built-in. Availability is scheduled for November and pricing starts from US$699.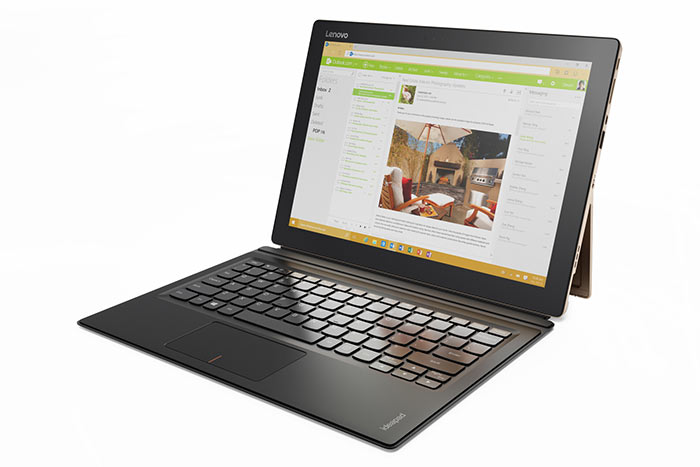 Lenovo also launched a range of refreshed ideapad laptops and an AiO PC.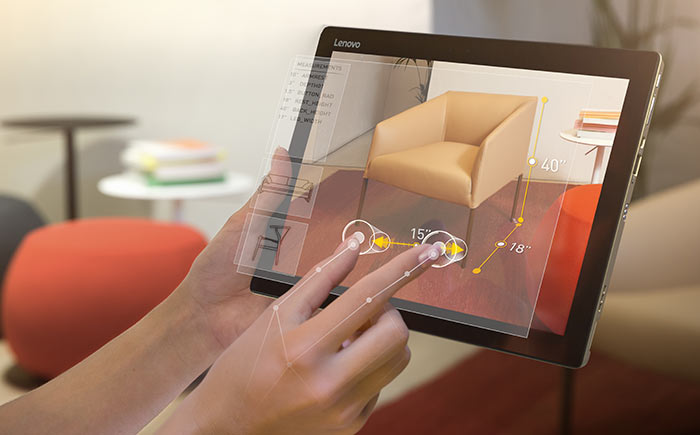 ThinkPad YOGA and ThinkCentre M900 Tiny
Lenovo claims to have made the "world's lightest 12.5-inch convertible notebook", the ThinkPad YOGA 260. It weighs just 1.3Kg. The YOGA 260 and the 14-inch 460 are also said to be the "world's first convertible notebooks to incorporate an LTE-Advanced (LTE-A) wireless WAN option". They feature new 6th Gen Intel Core processors, up to 16GB of RAM and optional PCIe solid state drives. For more demanding users the 460 can be configured with discrete graphics and a vivid WQHD screen. Buyers can choose to add a stylus to either machine.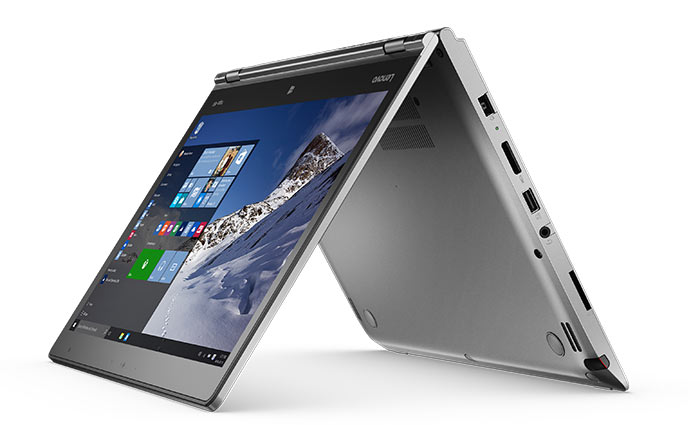 The ultra-small form factor ThinkCentre M900 is claimed to "outperform its nearest competitors by up to 48 percent and the first generation Tiny by 128 percent". Again these machines feature Skylake processors. There are various M900 machines available including a 'tower' and tiny desktops. The machines are said to offer rock solid security and are reliable having been tested against "eight gruelling Mil-spec tests including extreme temperatures, sand and high altitude operation".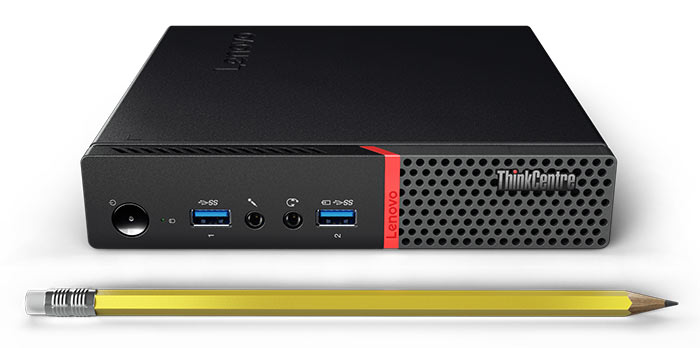 ThinkPad YOGA 260 and 460 starting prices are $949 and $1049 respectively. The 260 will be available from November but the 460 won't hit shelves until January next year. ThinkCentre Tiny machines will start to become available from Q4 priced from $399 upwards.