Last week was saw Nvidia flesh out its Maxwell architecture GeForce 900M range of laptop GPUs. The green team detailed lots of design wins for the GeForce GTX 960M and 950M parts and quietly updated its mobile offerings to include the GeForce 940M, 930M and 920M GPUs. Now we have seen the first unofficial signs of AMD preparing updates to its mobility range to compete with Nvidia's new efforts.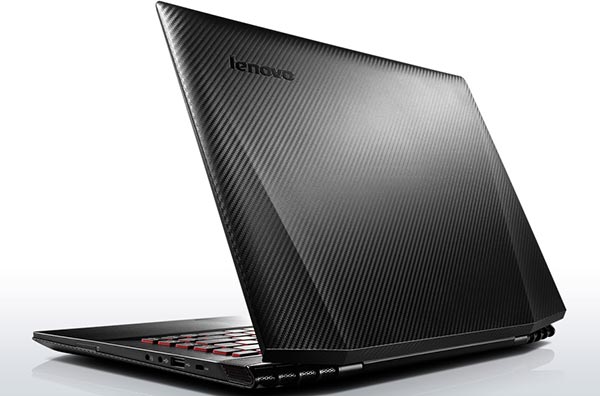 WCCF Tech reports that new AMD chips have been referenced in drivers and listed as laptop parts by retailers and manufacturing partners. An example is the Lenovo Y40 14-inch Full HD multimedia and gaming laptop. On Lenovo's Malaysian site the Y40 boasts a 4th gen Intel Core i7 paired with an AMD Radeon R9 M375 with 2GB of DDR5 memory.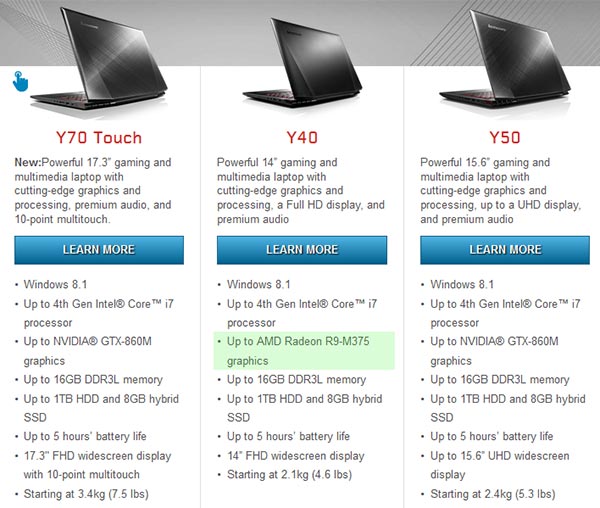 As well as the Lenovo online listing as shown above, the Lenovo G50-80, equipped with an AMD Radeon R5 M330 GPU, is on display in stores in Malaysia. It was 'confirmed' by one of WCCF Tech's discussion group members who checked out the G50, and confirmed in the machine's device manager, in a store.
According to the WCCF Tech, AMD's new mobility series will feature the Radeon R5 and Radeon R7 series with 1 or 2GB of RAM and a 64-bit memory interface, the Radeon R7 series with 1 or 2GB of DDR3 or GDDR5 RAM and a 64-bit or 128-bit interface and the top level Radeon R9 series of chips with 4 to 8GB of GDDR5 memory connected via a 128-bit or 256-bit interface. While the upper tier chips may use new architectures lower down in the range you can expect re-brands and reuse of Tonga and Oland mobile GPUs.

The desktop range of AMD Radeon 300 series cards are expected to debut at AMD's Computex 2015 presentation, including a rumoured R9 390X WCE (Water Cooled Edition). With the mobile Radeon M300 series already appearing in laptop listings we should see them much sooner.