ASUS sees 2-in-1 detachable PCs as a good bet for growth in the coming year and will be investing more heavily in these designs. The new strategic focus emanates from the success of the Transformer Book T100, the Taiwanese computer firm's first 2-in-1 design. This compact, flexible and competitively priced portable PC has sold more than three million units since its introduction in October 2013. Research firm IDC has also flagged 2-in-1s as a good bet for growth.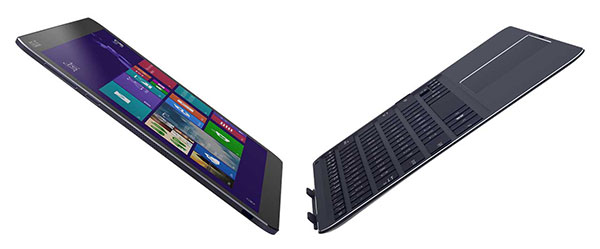 Asustek chief executive officer Jerry Shen said, at a press conference in Taipei earlier this week, that the new Transformer Book Chi series will eclipse the T100's achievements. Last year the T100 accounted for 20 per cent of revenue coming into the ASUS coffers and this year the firm aims to increase 2-in-1 contribution to revenue to 30 per cent. "Despite a stagnant PC industry, we believe the category of tablet-notebook hybrid devices will continue to grow," asserted Shen.
The new 2-in-1s that were just launched in Taipei are members of the range we saw and reported upon being unveiled for the first time at the CES in early January. Specifically Focus Taiwan News reports that the Intel Atom powered 10.1-inch Transformer Book T100 Chi and the Intel Core M powered 12.5-inch (2560 x 1440 pixels) T300 Chi were announced for availability in the Taiwanese market for NT$14,988 (£310) and NT$22,900 (£475) respectively. ASUS also launched two ZenBook models, at the Taiwanese press conference, the UX305 and UX501.
You can read more about ASUS's range of Transformer Book Chi 2-in-1s and their specifications in our earlier article written when the machines were first shown off at the 2015 CES. Are any HEXUS readers, who are considering buying a new portable PC, looking more at 2-in-1s rather than laptops?