LG insiders have admitted that the firm is planning to launch a new hybrid PC which will be directly comparable to the well regarded Microsoft Surface Pro 3. CNet reports that the upcoming tablet-like device will employ an Intel Core processor and be paired with a detachable keyboard.
Only a week ago we saw another major PC manufacturer pay tribute to Microsoft's industrial design by launching a new range of tablet PC hybrids with many things in common with the Surface Pro 3. HP updated its ENVY X2 convertibles range to share 'Surface-isms' such as a kickstand and click-in detachable keyboard cover. However HP's new range utilises low power Intel Core M chips for fanless, extra-long battery life operation and are a little cheaper than Microsoft's Surface range. HP also offers larger screen options than Microsoft with both 13.3-inch and 15.4-inch ENVY X2 models being made.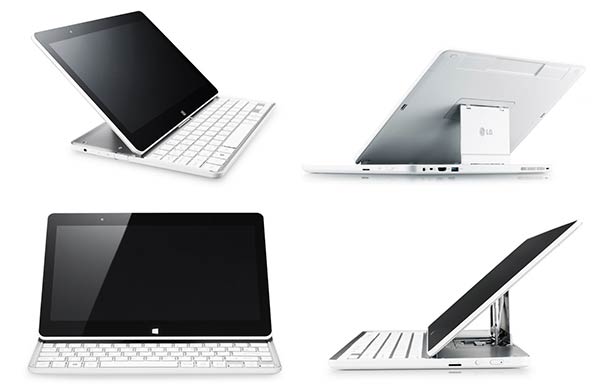 LG's Tab-Book
Turning back to the news about LG, the South Korean tech company admitted that its 11.6-inch hybrid 'Tab-Book' with 11.6-inch screen didn't set the market alight following its early 2013 launch. "Sales records of the Tab-Book were so-so," admitted an LG Electronics spokesperson. With LG's recent strengthening of smartphone sales – its G3 range particularly – the firm sees its tablet sales performance as unsatisfactory.
LG's Tab-Book was a slider style hybrid. Shortly following the Microsoft Surface launch there seemed to be an explosion of variations on the hybrid theme with twist screen, sliders, detachable and even an easel style extending screen device. However Microsoft has persisted with its Surface convertible and it has started to make serious profits from this range, as it showed in its latest results.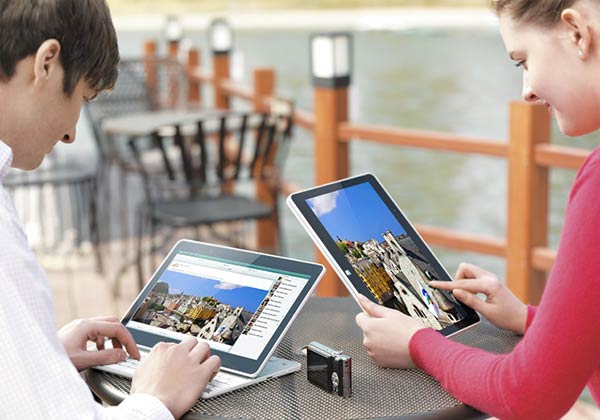 Not a common sight
We don't have many details on the upcoming LG hybrid specs. We just have word that it will be powered by an Intel fourth-generation core processor, it will employ an SSD drive and probably offer a touchpad on the detachable keyboard. With LG's smart industrial design, cutting edge in-house screen technology and expertise in miniaturisation let's hope it can make a worthy and well priced rival to Microsoft's Surface Pro 3.