Hewlett Packard has just launched a new computer to compete in the ever more crowded gaming laptop market. The HP Omen gaming laptop is designed to "give gamers the ultimate gaming experience," according to the Mike Nash, VP of Product Management, as quoted in the official press release.
The HP Omen uses a familiar mix of performance components, in fact they are the same key core components as yesterday's Acer V Nitro Black Edition; an Intel Core i7-4710HQ processor and an Nvidia GTX 860M mobile GPU. HP also hasn't gone overboard with the gamer styling, it keeps to mainly black with a few LED light accents. Looking at the screen choice HP has decided to offer a 15.6-inch 1080p touchscreen which offers a more suitable native resolution gaming resolution than Acer's 4K equipped black edition.
HP Omen key specifications:
Intel Core i7-4710HQ processor
8GB DDR3 system memory, expandable to 16GB
Nvidia GTX 860M mobile GPU with 2GB or 4GB or GDDR5 RAM
15.6-inch touch screen, 1080p resolution, "optimized for smooth frame rates" with 72 per cent colour gamut
128GB SSD with options for 256GB and 512GB PCIe drives
4-cell, 58WHr lithium ion battery (offering about four and a half hours of battery life)
Ports include power, HDMI, mini DisplayPort, and 4 USB 3.0 jacks; an Ethernet dongle is also included
Gaming optimised backlit keyboard including six programmable keys
Beats Audio speakers
Multi-zone lighting
CNC milled aluminium chassis with anodised black finish
19.9mm thick and 2.12Kg in weight
Windows 8.1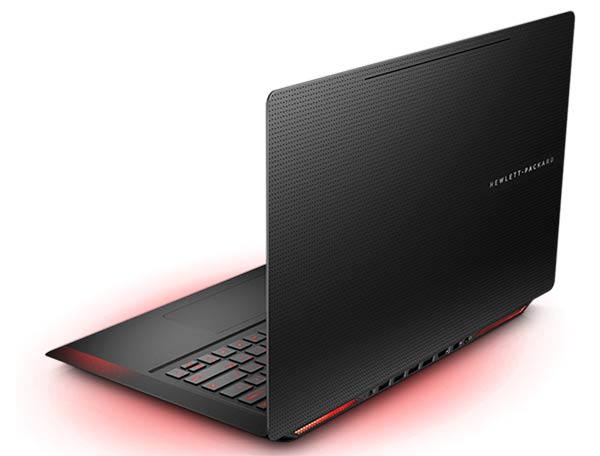 The solid aluminium chassis helps keep the laptop cool with its fully vented under-surface area and dual fans pushing hot exhaust air from inside. HP says that "The industrial design of the HP OMEN was built around gaming. Because heat is typically the enemy of performance, the HP OMEN was engineered from the ground up to manage thermals". Also the design is intended to vent hot air away from anywhere near the gamer's hands.
HP has made some optional accessories for the Omen and these include the HP OMEN Gaming Mouse X900 and the HP OMEN Gaming Backpack.
The base spec HP Omen costs $1,499 (£1,299 inc VAT in UK) but buyers can upgrade at the time of purchase to larger and faster SSD drives, more RAM and more GDDR5 memory.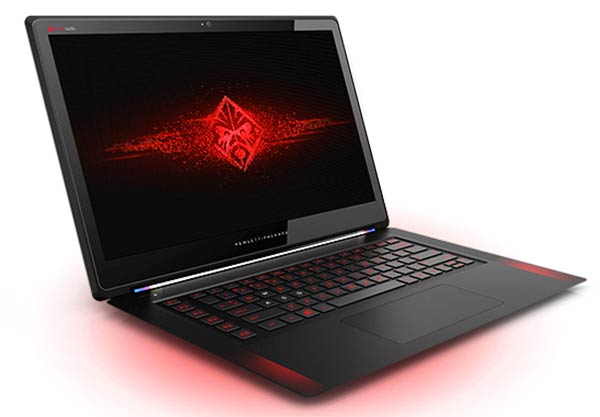 Regular HEXUS readers will know that gaming laptops are one of the most buoyant PC market segments. In early summer it was noted that ASUS and Gigabyte were enviously eyeing MSI's dominance of the gaming laptop market and were panning new designs to try and grasp some share of this lucrative high priced laptop segment. Since then we have also seen renewed interest in the gaming laptop sector by big guns Acer, Lenovo and now HP. It's quite an interesting contrast to these same companies race to the bottom in pursuit of Chromebook sales.