Acer has announced a new range of laptops dubbed the Aspire V Nitro range. The new notebooks will be equipped with a choice of 15 or 17-inch screens and will combine 4th gen Intel Core processors with discrete Nvidia GeForce graphics up to and including the GTX860M in the 'Black Edition' versions.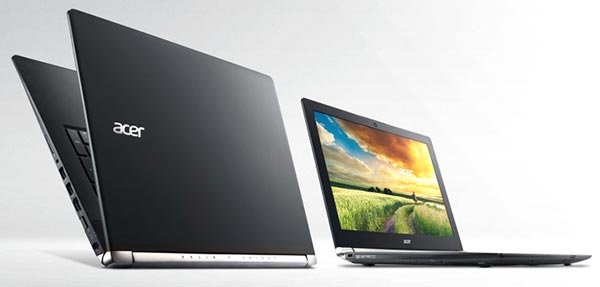 Acer avoids branding this range as 'gaming laptops' instead preferring to cast its marketing nets wider: "Built for full immersion, the V Nitro series offers the power and features to tackle demanding multimedia apps including photo and video editing software, and graphic-intensive entertainment applications with rich visuals and booming audio, such as watching Blu-Ray movies or playing the latest games". It adds that the most demanding users would benefit the most from the top of the range 'Aspire V Nitro Black Edition'. The Black Edition laptops provide a special 'Turbo mode' for high performance use which speeds up fans (19 per cent faster) resulting in cooler (11 per cent) CPU and GPU temperatures.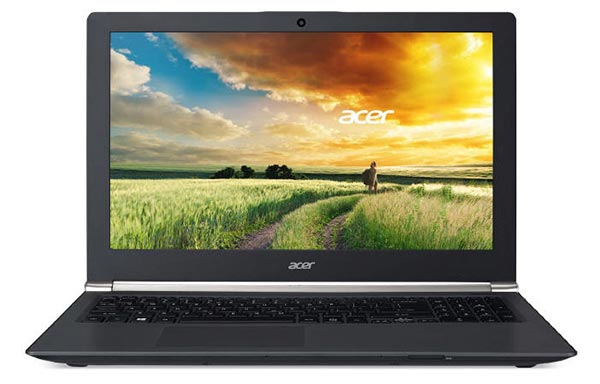 Acer isn't specific on the key performance specifications of the Aspire V Nitro models it will sell but instead paints a broad picture of the options available and the design. We know that all the series will be equipped with 2x2 wireless antenna technology, use Acer DustDefender technology, provide powerful surround sound via 4 built-in speakers (8W output in total), feature Dolby Digital Plus Home Theatre Dialog Enhancement and are equipped with Full HD IPS Technology displays using Acer ComfyView technology (non glare). The V Nitro range has an interesting look and feel provided by the laptop lid which is built with Nanoimprint Lithography (NIL) technology that has an intricate metal pattern that gives it a soft touch.
Build options include an optional Blu-Ray drive or optional M-Disk Ready archival drive. Users can also specify HDDs up to 3TB and an optional 256GB SSD – it's not clear how the storage configurations are made up but it sounds like the Aspire V Nitro has 2 x 2.5-inch drive bays – perhaps one goes in place of the optional ODD.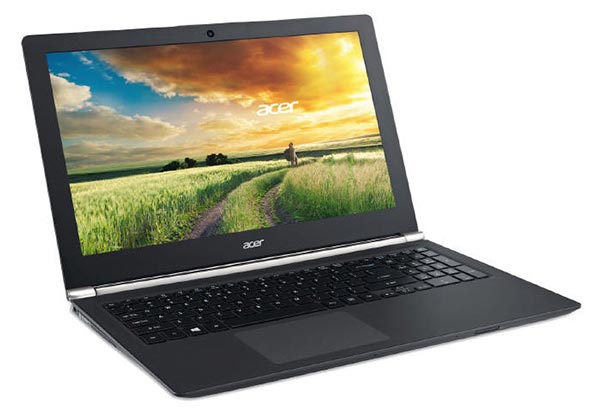 As Acer didn't provide any pricing or availability data we are thankful that the Microsoft Windows Blog filled that void. We are informed that the entry level 15-incher will cost €699 and the starting price for 17-inch will be €799. The 15-inch Black Edition laptop will cost from €899 and the 17-inch from €999. European availability is expected in Q3 this year and US availability is "later this year". The laptops are configurable with a choice of the latest 4th generation Intel Core or Intel Core ULV processors. As mentioned in the intro, Black Editions are available with up to and including the Nvidia GeForce GTX860M GPU.