HP has started shipment of its new SlateBook 14 laptops. These are 14-inch Android/ARM-powered laptops priced at $429. First announced back in June, these laptops were said to be coming to market priced at $399.
HP has launched its Slatebooks to meet the demand of customers requesting clam shell laptops running Android. Featuring a 14-inch 1080p 10-point capacitive touchscreen, the laptop runs Android 4.3 Jelly Bean and is powered by an Nvidia Tegra 4 quad-core processor with 2GB of RAM and 16GB eMMC built-in storage. The Slatebook 14 weighs around 1.7Kg and measures 16mm thick, which is thinner than the MacBook Air but thicker than the Surface Pro 3. HP is also boasts this machine can run for up to 9 hrs on battery.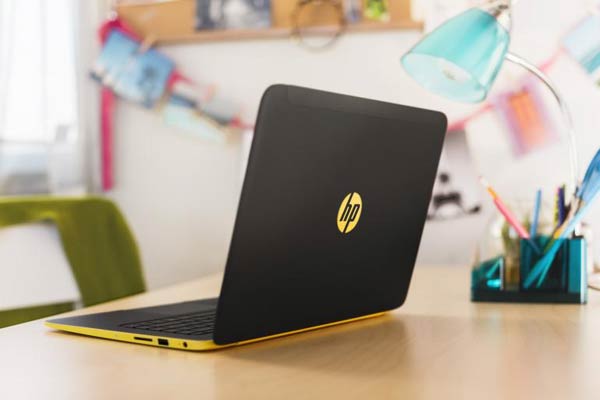 We are told that this SlateBook can handle 4K video with its integrated graphics processor and also offers quad BeatsAudio speakers, making it a strong multimedia laptop. For even larger screen fun you can use the HDMI port to connect this laptop to TV/monitor screens. It also supports Miracast wireless display technology. Other ports include 1x USB 3.0, 2 x USB 2.0, audio in/out and a microSD card reader.
A major selling point of this Android laptop is obviously the ability to run "the Android apps you already know and love" on the larger touchscreen with a permanently attached physical keyboard for productivity. Users will be able to sync this 'laptop' data with their mobile devices seamlessly using the Google Cloud.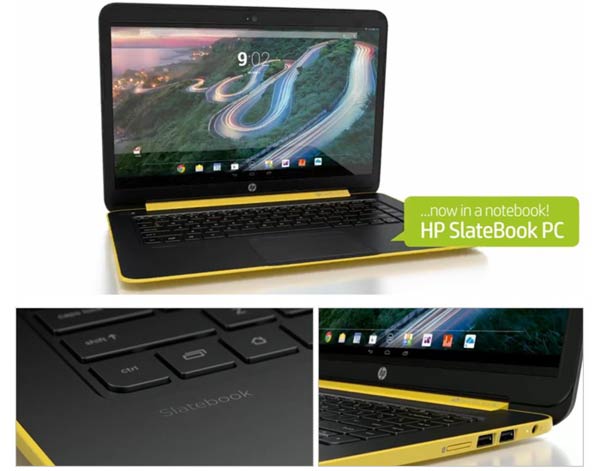 The device is aimed at those who rely on the internet for most of their computing needs, similar to Chromebooks. However, with the SlateBook 14 able to run Android apps such as Skype and HP boasting better wireless printing support, it has a few advantages over its Chromebook competitors.
Do you think, with its features and specs, the HP SlateBook 14 is priced reasonably at $429? Is it better than a Chromebook? Let us know in the comments below.