Lenovo has issued a product recall on a range of battery packs that it supplies with ThinkPad laptop computers. The power packs in question are reported, by ComputerWorld, to have been distributed in the US, Canada and China. The US Consumer Product Safety Commission (CPSC) has dealt with two reports of battery pack overheating causing damage to computers and property. As far was we know, no one has been hurt.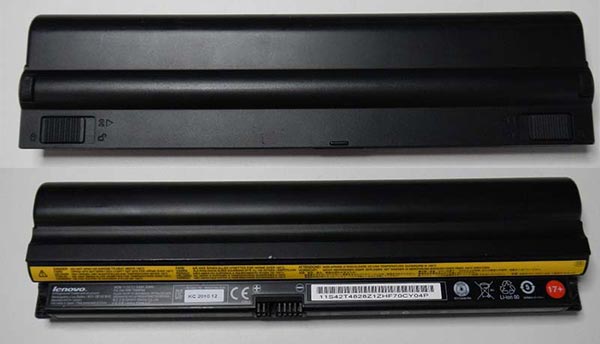 If you have concerns whether you have one of the affected Chinese manufactured battery packs please check if the following applies to your computer:
Your laptop was on sale between October 2010 and April 2011.
Your laptop model one of these; a ThinkPad Edge 11, 13 or 14 series, or T410, T420, T510, W510, X100e, X120e, X200, X201 or X201s series.
Your battery part number (on the white sticker, written below the long thin barcode, see pic below) includes one of the following character strings: 42T4695, 42T4711, 42T4798, 42T4804, 42T4812, 42T4822, 42T4828, 42T4834, 42T4840 or 42T4890.
You also might have bought the battery as a replacement; they were sold separately for between $80 and $150 at around the same time period.

The remedy for the battery problem, according to CPSC is as follows:
"Consumers should immediately turn off their ThinkPad notebook computer, remove the battery pack and contact Lenovo for a free replacement battery pack. Consumers can continue to use their ThinkPad notebook without the battery pack by plugging in the AC adapter and power cord."
Lenovo has opened a web page to deal with the recall which is available here. There is even an application to available to download to check if you are using an affected battery. Lenovo will ship you a replacement lithium-ion battery without requiring you return the defective unit. A new battery pack will typically be "processed and shipped within 3 business days".
ComputerWorld reports that there will be quite a lot of affected Lenovo computer owners. In the US the recall applies to 34,500 batteries. In Canada it is known that 2,900 such batteries were sold. Most significantly, in Lenovo's home territory of China, over 117,000 units have been recalled.
Extreme spills
In related news Lenovo recently published a video showing off a ThinkPad being subjected to an "Extreme Spill Test". While the laptop survives its multiple dousing admirably this is not an alternative way to deal with the overheating ThinkPad battery pack recall situation. Please follow the instructions above, rather than the video below.