Lenovo has unveiled five new ThinkPad laptop PC models. The new models slot into the ThinkPad T, X and S ranges. Headline features of the new ThinkPad T440s and T440 laptops include Full HD displays and 'hot swap' battery technology delivering up to 17 hours of life unplugged. The new thin and light dual-battery ThinkPad X240 model is designed for "serious business and extreme mobility" and the new ThinkPad S440 and S540 models are aimed at business productivity with anti-glare displays and a premium look and feel.
The ThinkPad T440s, T440 and X240 Ultrabook laptops have a new modern design and are equally suitable for business and consumer usage. These laptops offer 'all day' battery life thanks to their use of dual hot-swappable battery technology. The track pads integrated into these new models are 45 per cent larger and offer improved tactile response and Windows 8 gesture support.
With both the new Intel Haswell processors and dual-batteries the ThinkPad T440s, T440 and X240 Ultrabooks are capable of helping you get your work done for up to 17 hours away from mains power. Lenovo's 'Power Bridge' technology "allows users to swap external batteries without powering down their PC" using a combination of the internal battery and an external model. Interestingly there is one common model of external battery which works with any of the above ThinkPads.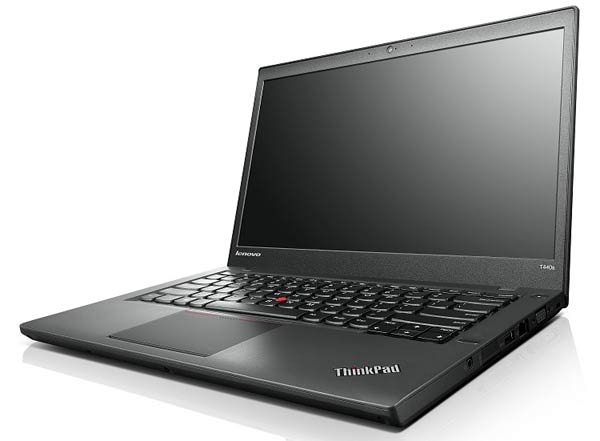 ThinkPad T440s and T440
The T series is Lenovo's most popular. These new additions share many features and are only 21mm thick. A Full HD screen is available on the T440s, while the T440 comes with an HD+ 14-inch screen. A variety of storage options can be specified including large HDDs or smaller, faster SSDs. These laptops support the latest Wi-Fi standards and optional 4G WWAN. Touch screens are optional and the choice of Windows 7 or 8 is available.
The ThinkPad T440s will be priced from $1149 and the ThinkPad T440 priced from $899, starting from the end of October.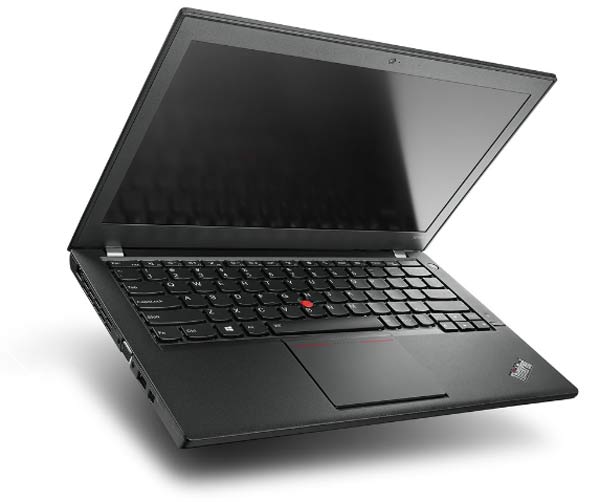 ThinkPad X240
Lenovo call this "the road warrior's dream". It's an ultraportable Ultrabook with a 12.5-inch Full HD display option with touch. The X240 weighs just 1.34Kg and is 20.3mm thick. With a Haswell processor inside and employing the same 'hot swap' battery tech as the T series models above it's possible to get 10-hours of battery life from this laptop. Buyers can specify their choice of HDD and SSD options.
The ThinkPad X240 will be available starting from the end of October, priced from $1099.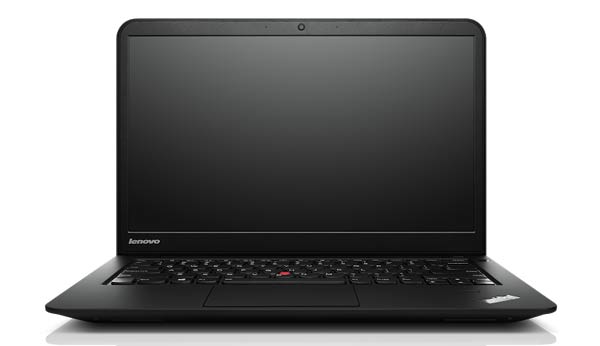 ThinkPad S440 and S540
Again these new laptops feature Intel Haswell processors. Lenovo says they are designed to "offer a premium look and feel with bevelled edges to give the impression of a floating PC and an ultra-thin bezel to accommodate a larger screen in a smaller form factor". You can specify up to a Full HD anti-glare touch display and discrete graphics card like the AMD Radeon HD 8670M GPU.
The ThinkPad S440 screen is a 14-incher with a maximum of 1600 x 900 resolution, it has a battery life of six hours. The 15-inch S540 can be equipped with a 1080p display and has a battery life of up to nine hours.
The ThinkPad S440 will be priced from EUR699 and the ThinkPad S540 priced from EUR649, starting from October .