This new laptop from Mitac sports several new technologies including support for AMD's yet unreleased Dual-core mobile CPU codenamed Taylor, and Single-core 64-bit Sempron, codenamed Keene and the use of NVIDIA's latest G72MV mobile graphics chip.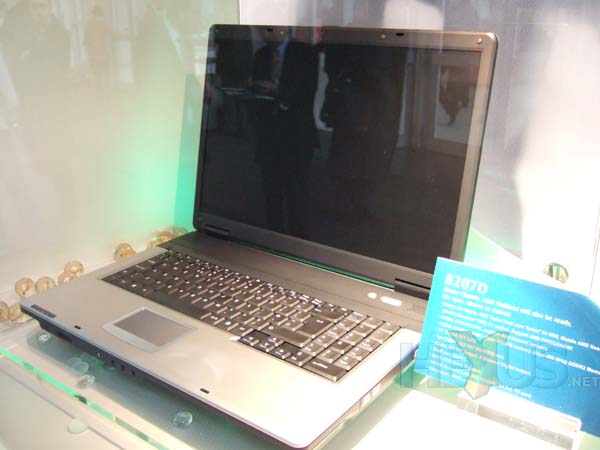 The businessman inside the LCD panel is in fact a reflection, and as such is not part of the product bundle.
SATA hard drives are supported and there's an 802.11a/b/g wireless controller, so combined with AMD's mobile CPUs, the only real mobility issue is likely to be its size, however there are much bigger and heavier laptops out there.