Announced a couple of weeks' ago at the IFA trade show, ASUS is to expand its range of tablets with a hybrid notebook-tablet called the Vivo Tab. There will be two versions of the Tab, with one model powered by a new Intel Atom processor and Windows 8, while the other is due to run NVIDIA Tegra 3 hardware and Windows RT operating system.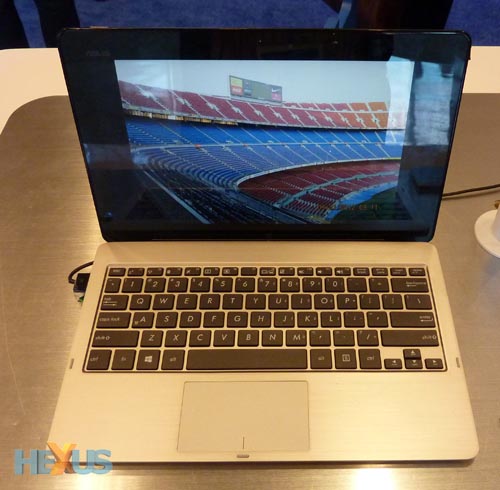 While at Intel Developer Forum (IDF) in San Francisco the WinTel version of the Vivo Tab was on display. It looks like a regular laptop on first glance, equipped with an 11.6in, 1,366x768-resolution panel based on IPS screen technology.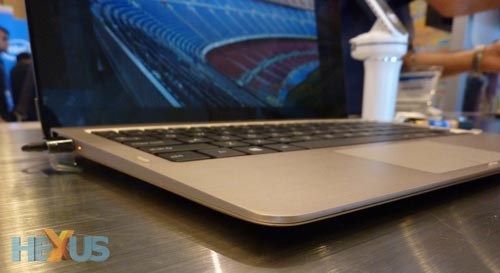 The dock - or keyboard - adds in a second battery and a couple of USB ports and it all fits together nicely; ASUS has heritage in producing such devices with its Transformer line of hybrid notebook-tablets.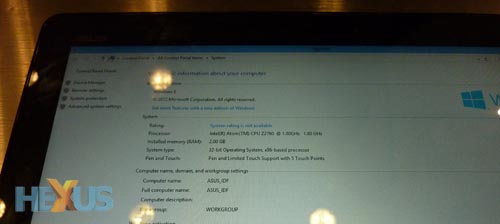 The interesting part of Vivo Tab is, well, the tablet side of things. Intel has convinced ASUS to use its next-generation Atom technology, which is constituted by the Clover View platform that houses a Clover Trail chip. In this particular case, ASUS is using the dual-core, quad-threaded Atom Z2760, operating at 1.80GHz, and backed up by 2GB of system RAM and 64GB of embedded storage. ASUS rounds the specification off with an 8MP camera on the back and a 2MP on the front, while a built-in NFC ensures it's bang up to date.
The 11.6in form factor makes the tablet feel too large in my small hands, based on a five-minute play at the show. Though reasonably light (675g), thin (8.7mm) and equipped with nice and bright screen, its sheer size means that holding it for long periods from one side may become annoying. On the upside, the combination of Atom and Windows 8 makes for a smooth, lag-free swiping experience, the 10-point Wacom digitiser works nicely, and, if Intel reps are to be believed, the tablet has a 10-hour-plus battery life.
Intel reckons these Atom-powered tablets will be good for public release when Windows 8 launches. What we don't yet know is the price and how it will compare to the ARM-powered version. Time will tell if Intel has managed to provide a genuine alternative to the ARM-dominated tablet market.