Google have patented what looks like a hybrid notebook/tablet design. The patent, uncovered by the Patent Bolt web site, shows technical drawings of what it calls a chameleonic device. This patent may be early sketches of what is to be the next Nexus device which will tread on the toes of other transformer style notebook/tablets including Microsoft's upcoming Surface. This will be especially true if Google can follow a similar cost-pricing strategy à la the Nexus 7.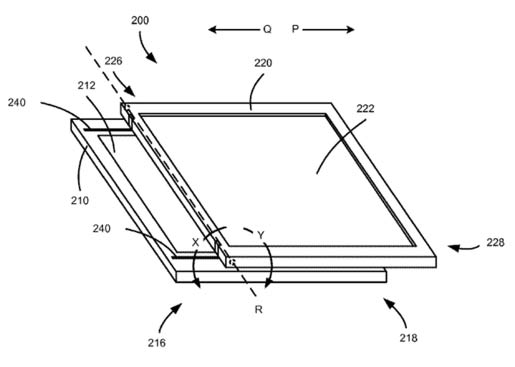 The design is certainly interesting and undeniably flexible, though perhaps it looks a little too much like a 3D brain teaser than a slick Surface competitor. Where a keyboard would sit on a traditional clamshell notebook this device has a "Virtua Keyboard" and touchpad. There are a lot of sketches showing the hybrid in various stages of manipulation, in some aspects it looks like the MSI Slider S20, however one of the rails detaches to allow the top screen to swivel around.
The configurations on offer by manipulating the device are as follows; Easel, Laptop , Tablet, Partial tablet and Closed. Changing configurations turns on and off various input methods as appropriate to the intended mode of operation.
As well as its physical flexibility "The computing device could also be configured to operate based on one or more platforms (e.g., one or more similar or different platforms) that could include one or more types of hardware, software, firmware, operating systems and runtime libraries." Which means that if you arrange the chameleonic device in a certain way, a different OS configuration may be used. Perhaps this unit would combine not just different states of one OS but two OSes such as Android and Chromium OS.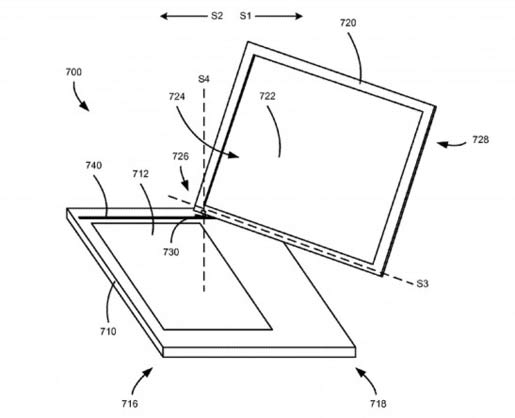 The patent filing occurred right at the end of 2010 but has only recently been published by the US Patent and Trademark office. It does look a little unwieldy and clunky compared to new flexible tablet systems we saw at Computex this year from the likes of Acer, MSI and ASUS not to mention the slick Microsoft Surface which was recently unveiled.