We've never had such a difficult time categorising a post, does it go under notebook? tablet? PC? Well at the rate ASUS is going, HEXUS is going to need a few new product categories as the firm announces an entire line-up of Transformer products, ranging from tablet-notebook hybrids, right the way up to dual-OS all-in-one PCs.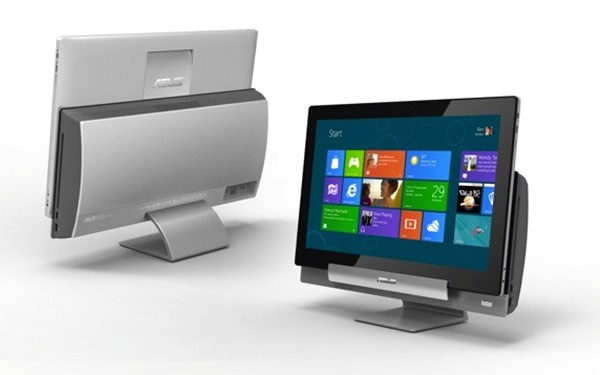 Starting at the large-end of the spectrum, ASUS has unveiled the Transformer AiO, an 18.4in desktop that runs both Android 4.0 ICS and Windows 8. Whilst details are still rolling-in, the product appears to focus on Windows 8, with Android access available at the touch of a button. In the spirit of the Transformer name and, in what is going to be this product's most unique selling point, the screen is fully detachable and can be used as a gigantic, wireless 18.4in tablet, which even features a picture frame-like stand, with the bulk of the horsepower remaining in the AiO base-station, streaming over a video-feed; suggesting, possibly, that the screen itself has Android on-board as a thin-client, whilst Windows remains firmly stationed on the desk.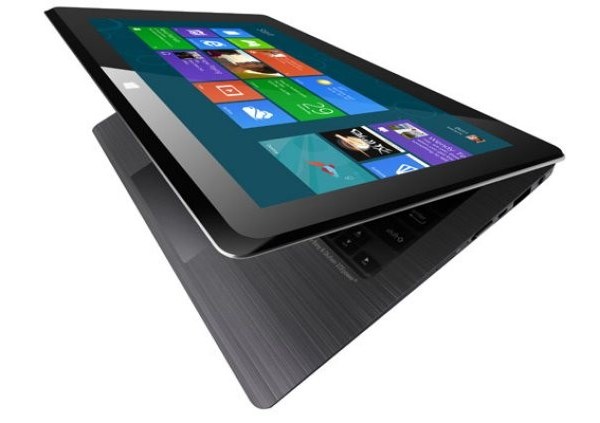 Travelling down the product-line, we come to the firm's TAICHI notebook, which was teased last week. However, to our surprise, the TAICHI does not feature a dual-OS configuration but instead, a dual-screen configuration, coming in both a 13.3 and 11.6in variant. The device features both a front and rear-side display, with both variants and both sides of each variant utilising Super IPS+ Full HD 1,920 x 1,080 panels. The product functions as a standard notebook, with a backlit keyboard when open, however, when closed, the rear-screen provides tablet-like functionality and comes complete with a stylus. The screens are actually independent and so both can be used at once, opening up the possibility for collaborative working.
The TAICHI prototype doesn't exactly look lightweight, however ASUS claims it's within the same weight and size class as the Zenbook, which is rather impressive as the notebook-come-tablet features an Intel Core i7 Ivy Bridge processor, 4GB of RAM, SSD storage, dual-band Wireless-N and USB 3.0.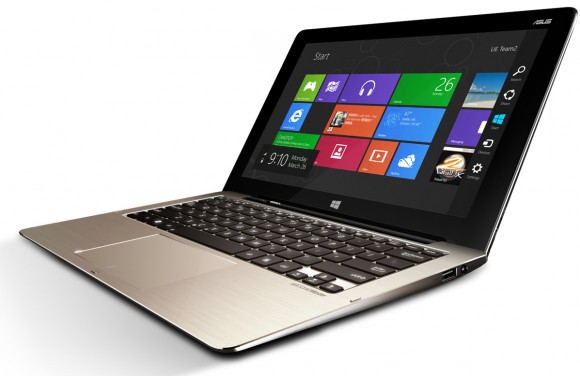 At the far-end of the spectrum sits ASUS's not-quite-so-originally-named 'Transformer Book', which is essentially a Windows 8 tablet with a keyboard add-on, allowing it to to function both as a notebook and, as a tablet, working essentially in the same way as current Android Transformer offerings. Screens sizes are in 11.6, 13 and 14in variations all at 1080p, suggesting that the product is to be used primarily as a notebook. Discrete NVIDIA graphics options will be available.
All of the products actually on show are currently in the prototype stage, which is fine, as Windows 8 is still four months away and Computex provides ASUS with a good opportunity to gain invaluable user and press feedback. We suspect both ourselves and our readers are going to be a little overwhelmed at the extremity of the PC/notebook/tablet paradigm shift and the variety of products that this brings, however we'll do our best to bring you some top-notch footage, in-depth hands-on coverage and general overviews of what's going to be on offer over the coming week.