DigiTimes reports that Apple is considering a powerful response to the Ultrabook threat. The response comes in the form of a cut price MacBook Air said to be weighing in at a price point of US$799. At today's exchange rates that would let you buy a MacBook Air with £500 and have change for fish & chips on the way home!
The cut price MacBook Air would be launched during the autumn of this year at a time when Windows 8 based second generation Ultrabooks are readying to burst upon the market. The launch could definitely steal some thunder from the Windows 8 launch and new Ultrabooks featuring the touch centric Metro user interface. DigiTimes sources suggest the Windows 8 launch date will be a crucial time for the takeoff in sales of Ultrabooks.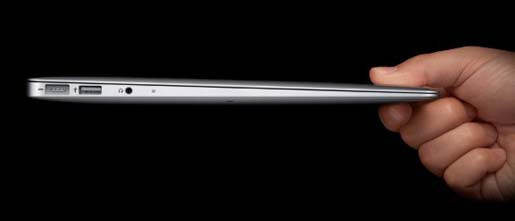 Wired ask the question what kind of MacBook Air will you get for $800? Other than talking about how Apple don't design stuff to be cheap Wired point out that sometimes existing products are made cheaper when newer advanced models come out (iPod and iPad are good examples of this policy). Looking at the prices of major MacBook Air components now compared to a year ago we can see significant drops in the prices of memory, screens and SSDs. This suggests the new $799 machine could have the same spec as the current base model.
For UK buyers dollars aren't usually translated to pounds at the current exchange rates but are normally 'rounded up' to make things more expensive for us. Also the huge 20 per cent rate of VAT means we are looking at a price of at least £600, rather than £500, if this cheaper Air comes to market. MacBook Air prices (in the Apple Store) currently start at £849 (US$1370) in the UK but only $1000 in the USA (£620).