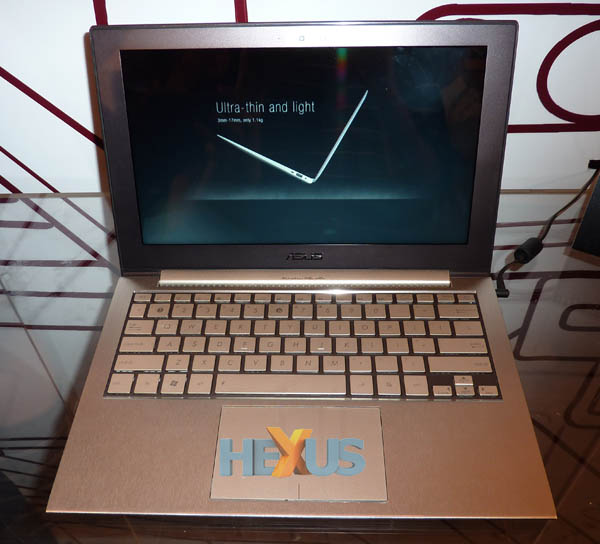 ASUS held a press conference on the eve of COMPUTEX, and HEXUS was on hand to take a look at some of the more notable new products.
Presented in a sleek and sexy form factor is the new UX-series of notebooks. Finished off in a unibody chassis - can you guess where the inspiration came from? - the UX21 notebook measures a razor-sharp 3mm at the front, rising to a still-thin 17mm at the back.
But it isn't all show and no substance. ASUS reckons this box o' wonders will accept a Core i7 mobile chip (wow!) cooled by a teeny-weeny fan. Next to it, inside, there's a 128GB SSD and up to 4GB of RAM.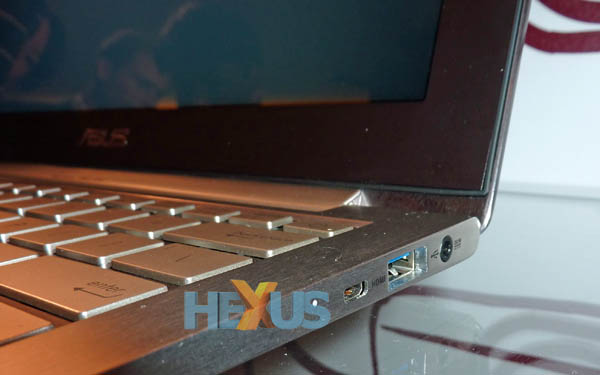 Packing in USB 3.0 and micro-HDMI, the 1.1kg UX is bang up-to-date. The 11.6in screen has a decent viewing angle and the 1,366x768 resolution is just about right to our eyes.
An integrated battery (non-removable) may cause some to look away, and ASUS is yet to divulge the price or availability, but if looks and build quality are anything to go buy, the firm may be on to a winner with the well-heeled road warrior crowd.
Do you think there is a market for an Apple-like laptop, or should ASUS go back to making boring black boxes? Let us know what you think.