Apple may be forced into delaying its highly-anticipated iPad launch amid reports of problems at Taiwanese manufacturer Hon Hai Precision, more commonly known by its trade name Foxconn.
According to Canaccord Adams analyst Peter Misek, a "manufacturing bottleneck" at Hon Hai Precision will result in only 300k units being available at launch - a massive 70 per cent less than Apple's estimated 1,000k units.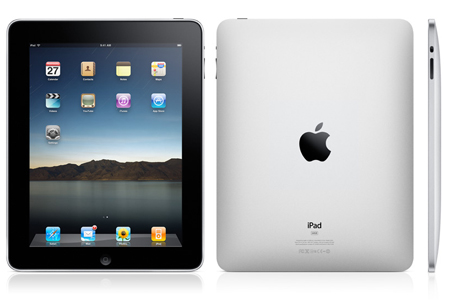 Misek adds that although the supposed problems are unlikely to have a long-term effect on sales - with Canaccord predicting that 1.2 million iPads will ship in fiscal 2010 - Apple may "limit the launch region to the US" or alternatively delay the launch for a month.
The latter suggestion falls in line with rumoured UK pricing leaked by gadget blog geeky-gadgets.com. According to the site's anonymous source, Apple's iPad will now arrive at UK retail in April, priced at £389 for a 16GB model, £439 for a 32GB model and £489 for the highest-capacity 64GB model. The speculative pricing is for Wi-Fi only models, with 3G-enabled units expected to arrive weeks later at an additional premium.
The rumoured retail prices are closely in line with confirmed US pricing, where the entry-level iPad will cost $499, $599 or $699 for the respective 16GB, 32GB and 64GB storage capacities. The listed US pricing excludes local taxes.