J&W - one of China's big players in the motherboard market - has a tendency to impress us with its mini-ITX boards and is now setting its sights on another small form factor, netbooks.
On show at COMPUTEX '09 is the company's MINIX Mobility, and it's being touted as the thinnest netbook of them all.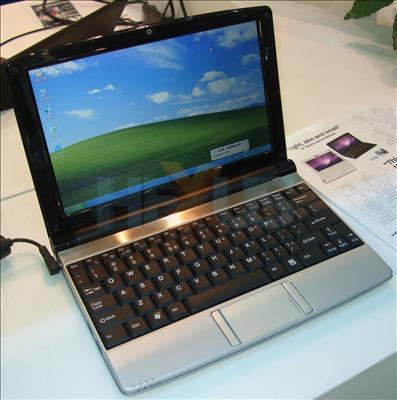 The MINIX Mobility sports a 10.2in screen that provides a basic 1,024x576 resolution, and inside the system lies Intel's 1.6GHz Atom N270 processor and up to 2GB of DDR2 memory. There's a 2.5in SATA hard drive, wireless connectivity and your usual array of connectivity options - including Ethernet, VGA out, three USB ports and a card reader, too.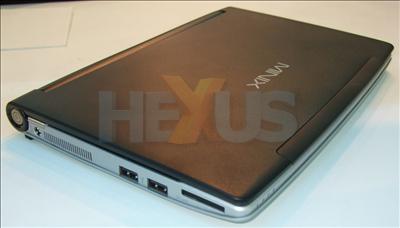 Sounds like just another netbook, but J&W's did have a nice feel to it and it provided a surprisingly nice typing experience despite its ultra-thin dimensions. The unit's just 22.5mm thick, and weighs around 1.2kg.
Looking forward, it seems J&W fancies a slice of the complete-system market as it's also planning on launching its own all-in-one PC. It'll be a 20.1in affair, but it won't be powered by an Intel Atom processor. Instead, J&W's going up a notch and opting for an Intel Core 2 Duo processor, Intel's G31 chipset and discrete AMD graphics. Stay tuned for that one.