Apple has rejigged its MacBook laptop line of computers for the back-to-school season. Two key product updates are highlighted by Apple in a press release about changes to its MacBook portfolio; an updated MacBook Air and updated 13-inch MacBook Pro, However, The Verge noted that some things were quietly taken away; the 12-inch MacBook has been discontinued, and the previous generation MacBook Air (no-Retina) has been phased out too.

The new MacBook Air continues with the thin and light pedigree but adds True Tone to its 13-inch Retina display. In case you don't know, Apple touts True Tone as automatically adjusting the colour temperature of the display for a more comfortable viewing experience. Elsewhere the MacBook Air features "three beautiful finishes, the convenience and security of Touch ID, an 8th-generation dual-core processor, immersive wide stereo sound and all-day battery life".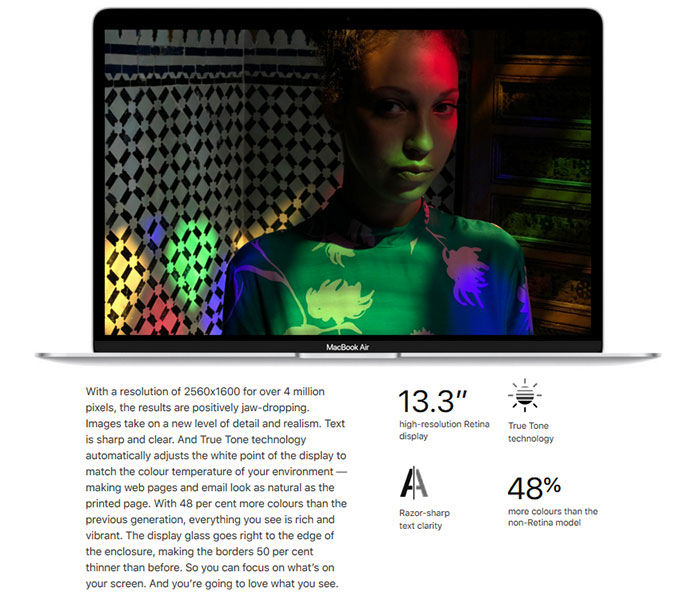 You can check out the full set of tech specs for the MacBook Air here. In summary, it uses an 8th gen dual-core Intel i5 processor, 8 to 16GB of RAM, 128GB (configurable to 1TB) PCIe SSD, and offers just two ports (Thunderbolt 3 (USB‑C)), one of which you might plug a charger into whenever you are at home, at your desk. A key attraction of the MacBook Air is its size and weight 30.4 x 21.2 x 1.56cm and 1.25kg.
The entry level MacBook Pro has also been updated with Intel 8th-generation quad-core processors, "making it two times more powerful than before," says Apple. Additionally this SKU now features Touch Bar and Touch ID, a True Tone Retina display and the Apple T2 Security Chip. You can find out full specs and check through the configurator via the linked product page.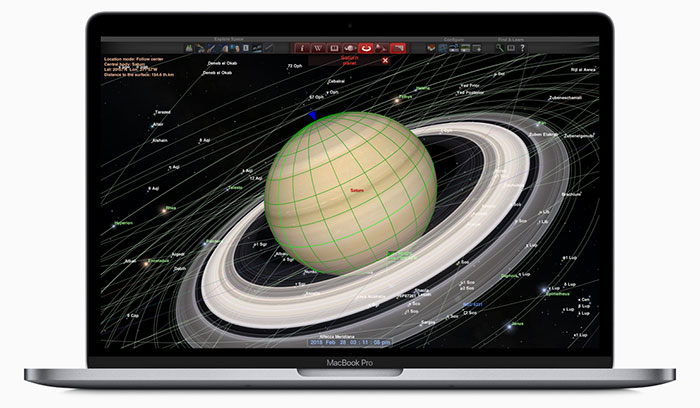 Apple sees both the above laptops as popular choices with students and is featuring them in its newly fired-up Back to School promotion. Thanks to the promotion students will be able to benefit from further reduced prices for the MacBook Air (already reduced to £1,099 with this refresh), and the 13-inch MacBook Pro (£1,299). Furthermore, Apple is throwing in a pair of Beats Studio 3 Wireless headphones with the purchase of a qualifying Mac notebook or iMac.
As mentioned in the intro, Apple has quietly removed the 12-inch MacBook from its store. It hadn't been updated for two years, noted The Verge. Now you can choose between 13- and 15-inch models only. Meanwhile the non-Retina MacBook Air has been removed from consumer-facing stores but will continue to be available though education channels and resellers.