AMD is probably able to turn the heads of DIY enthusiasts and gamers with relative ease compared to making inroads into the pre-built desktop and laptop markets. Mega corporations such as Dell, HP, Acer and Lenovo don't have very tight turning circles, one could say. Thus it is understandable that AMD tweeted and retweeted (twice) its latest design win - Lenovo has launched a trio of new ThinkPads powered by AMD processors.
"These new flagship ThinkPad series mark the first time AMD benefits are inside our thin and light T, Ts, and X laptops," said Jerry Paradise, VP of Lenovo Intelligent Devices Group Commercial Product Portfolio. "With these ultra-mobile systems, users will experience premium, first-class computing."
The new ThinkPad T495, T495s and X395 laptops are specced with 2nd Generation AMD Ryzen 7 Pro Mobile Processors with Radeon Vega graphics. Lenovo insists it has kept a tight focus on design and engineering with these models, two of which weigh under 3lbs (under 1.4kg).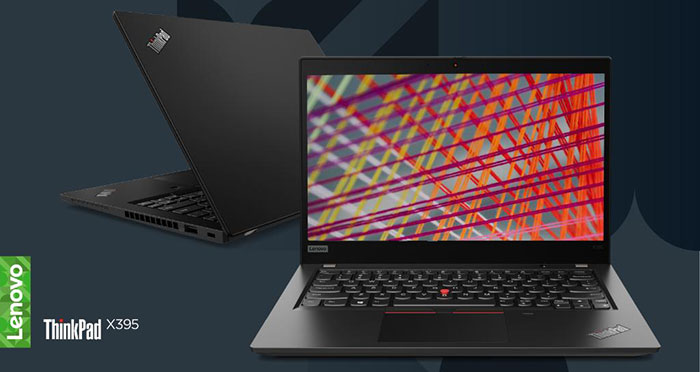 With their Ryzen Pro Mobile processors, and being part of the ThinkPad range, these laptops are undoubtedly targeting the business and enterprise user and are said to offer "superior mobile experience… [and] first-rate security, performance, manageability and durability".
The efficiency of the processors and supporting hardware means that these latest ThinkPad laptops boast a battery life of up to four hours longer per charge (up to 16.4hrs battery), while performing up to 18 per cent faster against previous gen ThinkPads, according to Lenovo's own testing.
ThinkPad gaming?
For a blog post about a business laptop it is interesting that Lenovo mentions the new AMD-powered ThinkPads are a good choice for users who wish to indulge in a bit of "light PC gaming on the side". Enhancing such frivolous activity the built-in screens feature Radeon FreeSync technology (also good for videos and presentations, says Lenovo). On the topic of the screen, Lenovo is equipping a "brighter, crisper display quality that doesn't sacrifice device battery life". New to the AMD series the screens include a 14-inch Full HD (1920×1080) display at 400 nits.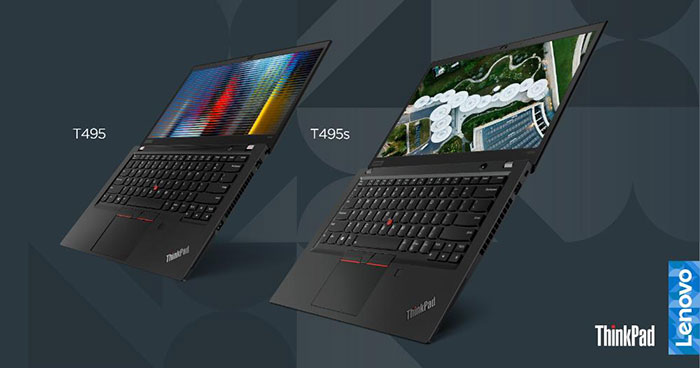 Other niceties users will benefit from in these updated ThinkPads include; a (white) backlit keyboard, dual far-field microphones, ThinkShutter integrated hardware webcam covers, and more. All in a secure thin and light platform with flexible docking facilities.
PDF datasheets for the respective laptops can be downloaded via the links below. In North America the laptops will be priced and available as follows:
ThinkPad T495 (14-inch) is expected to be available starting in May 2019, with a starting price of $939.
ThinkPad T495s (14-inch) is expected to be available starting in June 2019, with a starting price of $1,089.
ThinkPad X395 (13-inch) is expected to be available starting in June 2019, with a starting price of $1,089.