GPD has previously graced the pages of HEXUS with its tiny laptop offerings, most recently the GPD Pocket 2 for general purpose computing on the go and the GPD Win 2 for pocket gaming. Now the firm is seeking out another niche and seems to be of the opinion that a tiny laptop aimed at Network Engineers and Sys Admins will be a lucrative niche. Actually it isn't that sure, so it is preparing the new GPD MicroPC for an IndieGogo launch early next year.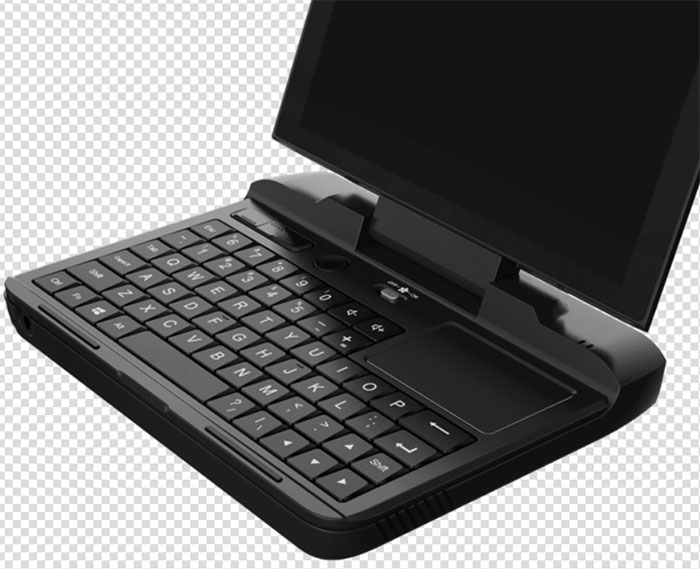 The compact computing connoisseurs over at Liliputing have shared some specs and pictures, via Reddit, for the upcoming clamshell design from GPD. Interestingly the adaptable, capable and rugged new GPD MicroPC will be the company's most affordable Windows PC to date ($299).
Drafts specs of the GPD MicroPC are as follows:
Intel N4100 processor (4C/4T with burst to 2.4GHz)
4GB RAM
128GB SSD 2242 drive (replaceable)
3 USB 3.0 Type A ports (full-size USB ports)
1 USB Type-C port (for charging and data)
1 MicroSD slot
1 Gigabit RJ45 port
1 HDMI port (standard size)
1 Serial port
Wi-Fi Dual Band 5GHz
Bluetooth
Charger with PD (Power Delivery) and Standard support (5V charger), both by the same USB Type-C port (The device will come with a PD charger)
6200mAh battery pack (2 x 3200mAh)
Backlit keyboard
Touchpad
Left, Middle and Right Mouse buttons
Weight of approx 1lb or 440g
Hole to install a wrist strap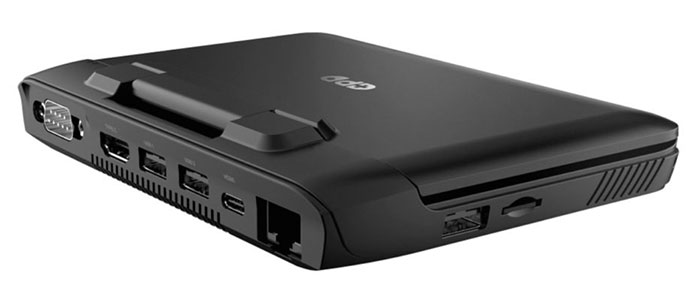 The MicroPC comes with active cooling but nicely there is a physical switch to stop/start the fan as you wish.
Due to the very compact design GPD has juggled with the position of number keys, the trackpad, and the left/middle/right click buttons. As you can see in the photos the tracking surface is to the upper right of the keyboard tray area and you will use your other hand to dab the 'mouse buttons' as you scoot about. This input concept seems reasonable.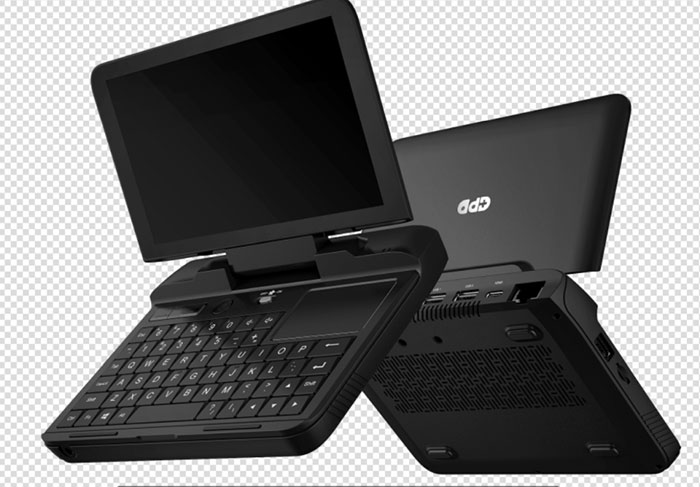 As mentioned in the intro, GPD intends to launch its MicroPC via IndieGogo. It will do so on 15th Feb, by current estimates, and the price will be approx US$299. Liliputing says that GPD will be limiting the initial run of devices to 2,000 units due to CPU supply constraints.