Samsung has launched a slim and powerful new gaming laptop dubbed the Notebook Odyssey Z. The 2.4kg titan silver machine is based around a 15.6-inch Full HD display and is powered by the likes of an 8th Generation Intel Core i7 Processor and Nvidia GeForce GTX 1060 GPU (6GB) but measures less than 18mm thick. Amongst the desirable portable PC specs there's something I haven't seen before - the specification of a 'Max-P GPU' from Nvidia.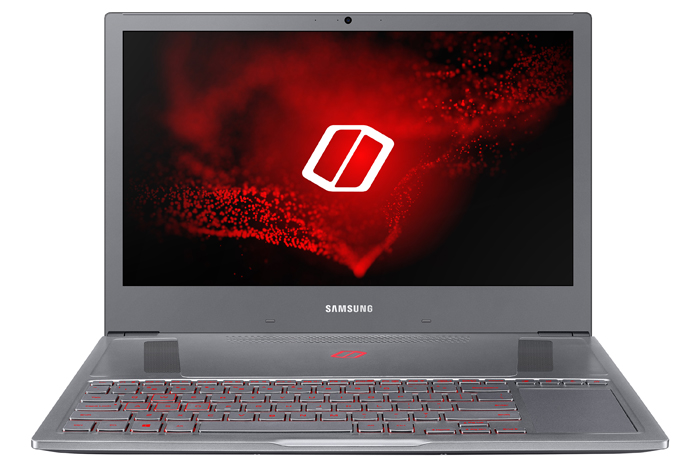 The Samsung Notebook Odyssey Z was launched at a special event in Beijing organised by Intel to promote its new 8th generation Intel Core i7 processors, including the 6 core / 12 thread example installed in this machine. Up to 16GB of the latest DDR4 memory with a bandwidth of 2,400MHz is supported, says Samsung. Users can specify up to 1TB of NVMe PCIe solid state storage.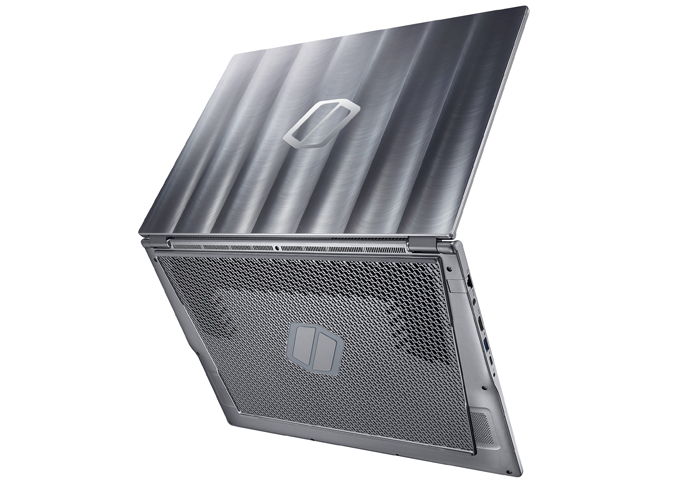 Samsung claims its new gaming laptop looks different not just because it is based around new generation processors but thanks to its "revolutionary thermal management hardware". You can see evidence of the cooling system internals from the external appearance of the Odyssey Z - above the keyboard area you can see an expansive area with a LED light in the centre flanked by (2x 1.5W) speaker perforations and with larger air venting perforations to its rear.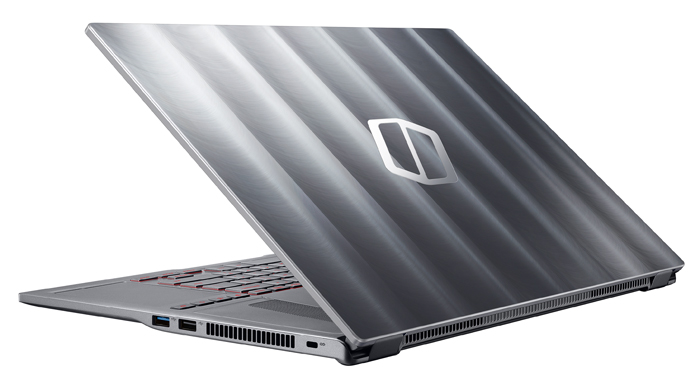 The 'ridges' are merely a visual effect on the polished aluminium
A three part Z AeroFlow Cooling System is at the heart of the design and consists of; the Dynamic Spread Vapour Chamber, the Z AeroFlow Cooling Design, and the Z Blade Blower. Samsung reveals that its custom designed Dynamic Spread Vapour Chamber covers both GPU and CPU from edge to edge for optimal heat management. Subsequently the Z AeroFlow Cooling Design ensures that hot components get cooled from above and below, and the two built-in Z Blade Blowers push the air flow front to back.
Nvidia Max-P adds 10 per cent performance
Moving on to the interesting new graphics component design from Samsung / Nvidia, it is claimed that the GeForce GTX 1060 Max-P graphics card "punches out at least 10 per cent more graphics power over 1060 Max-Q graphics". We have read about and tested various Max-Q laptops, so it will be interesting to get our hands on a Max-P design, especially as there is no product info available on the Nvidia site as yet.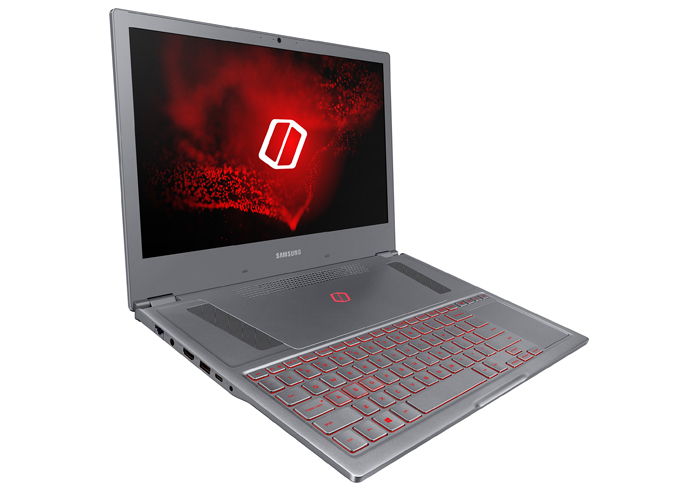 Other appealing specs of the Samsung Notebook Odyssey Z include; its backlit keyboard with Crater Keycaps and shortcut keys. It offers a silent mode for when you are undertaking less demanding tasks - operation noise said to be reduced to 22 decibels in this mode. Connections available are typical for such a laptop; USB Type-C, USB 3.0 x2, and USB 2.0 ports, plus HDMI and headset jacks.
Samsung is releasing the Notebook Odyssey Z in Korea and China first (this month) before a scheduled US release in Q3 2018.