A few months ago Samsung shared its high end Notebook 9 Pen and interesting Notebook 7 Spin designs. Now, working its way down the numerical scale, it has introduced a pair of 'everyday premium computing' targeted laptop families; the Samsung Notebook 5 and the Notebook 3.
The new traditional clamshell laptops from Samsung can be configured with various Intel CPUs but all other options seem to be set in stone (with a couple of exceptions). All of the new models are available with a choice of 8th Generation Intel KBL-RU Quad Core or 7th Generation Intel KBL U processors. No further details are supplied on precise processor selections at this time.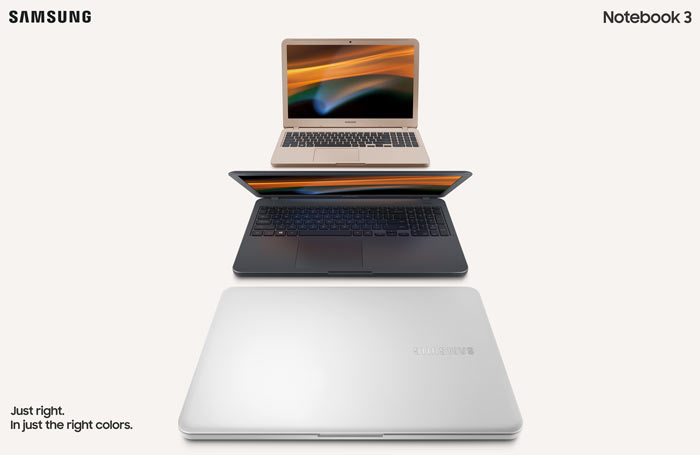 Samsung's Notebook 3 is available in a choice of 14- and 15-inch displays. The smaller model sports only an HD resolution display and relies upon Intel's integrated graphics. If you choose the larger 15-inch Notebook 3 there is a choice of screens/GPUs as follows; you can opt for an HD screen and integrated graphics, or an FHD screen with additional Nvidia MX110 (2GB) GPU. Depending upon your choice of 14- or 15-inch model you will be able to pick from the following wide range of colours; Misty Gray, Night Charcoal, Deep Peach, or Pure White.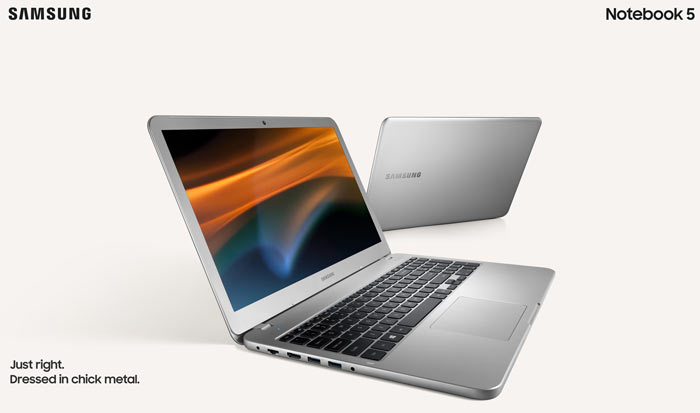 Samsung's Notebook 5 is available in a 15-inch version only. This laptop features a 15.6" Full HD (Wide Viewing Angle) display and a discrete GPU in the form of an Nvidia MX150 GDDR5 (2GB). The Samsung's Notebook 5 will only be available in the businesslike Light Titan colour.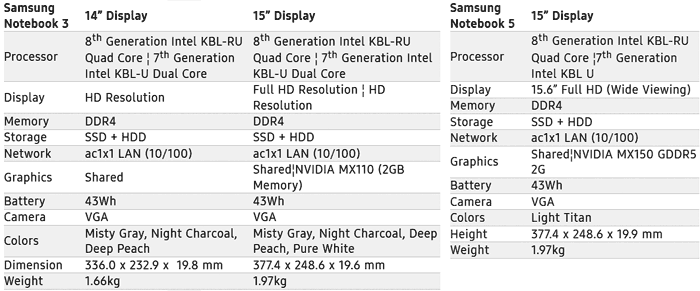 Please refer to the specs tables above for all the other info we have on these new 'everyday premium computing' portables at this time. Samsung says they will become available in select countries, including Korea, later this month. A wider global release will commence later in Q2.