According to a report published today by DigiTimes, Apple is readying a new entry level MacBook laptop for release in June. Market intelligence reckons that the new MacBook will be priced in the same region as the existing MacBook Air or slightly higher.
The new MacBook design will be based around a 13.3-inch display panel, made by LG, with the same resolution as the 13.3-inch MacBook Pro at 2,560 x 1,600 pixels. Apparently Apple was casting its nets around for a cheaper panel but a potential source based in China wasn't up to scratch for the job.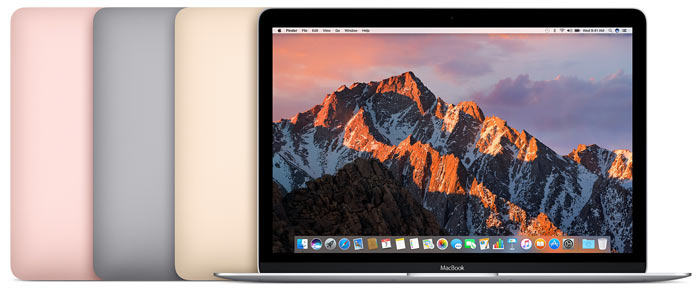 Further details of the production schedule, via DigiTimes industry sources, are as follows:
LG Display starts mass production of display panels for the new laptop in April.
The new MacBook will enter mass production in May/June.
Quanta / Foxconn will make a split of the orders 70 / 30 respectively.
Apple aims to ship 6 million of these laptops during 2018
DigiTimes Research senior analyst Jim Hsiao expects shipments of the new MacBook to only reach about two thirds of Apple's expectations in 2018. His reasoning is that Apple is being overly optimistic of potential product demand at the expected US$999 street price.
Apple Crumbs
Perhaps when the new accessibly priced MacBook reaches the market in June it will sport one of Apple's new patented keyboard designs. The new design seeks to keep crumbs and dust out of Apple's laptop scissor switches. Such foreign matter can have highly undesirable effects on Apple keyboard mechanisms, as one might expect.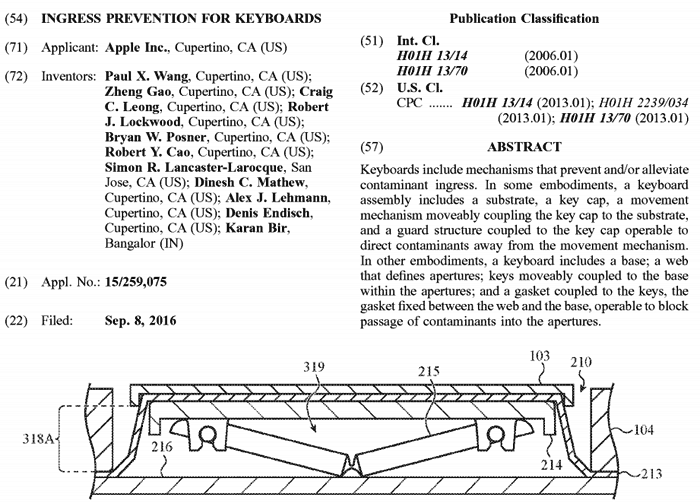 As Fudzilla reports, "the careful application of gaskets, brushes, wipers, or flaps that block gaps beneath keycaps," should keep crumbs at bay. Additionally a membrane layer might be deployed, and/or the scissor switch action could create a 'bellows' effect to blow contaminants away.