A better CloudBook is on the way
One has to wonder about the marketing strategy over at Everex. It's 7" CloudBook is set to hit Wal-Mart stores in the US in just over a week and already, Everex director of marketing, Paul Kim, has revealed details of its successor, the 9" CloudBook.
In a phone interview with Computerworld during last week's Consumer Electronics Show, Kim revealed that a 9" version of the CloudBook would be due later this year and that it'll be priced under $500.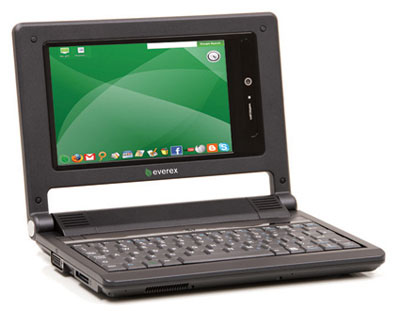 Though the current 7" CloudBook, pictured above, is only available in black, Kim states that "we are seriously debating putting different skins" on the 9" successor. Other possible improvements include a larger keyboard, more memory and greater storage capacity said Kim.
HEXUS forum reader Chis had previously declared that "an 800x480 monitor is too small for most uses". Looks like Everex hear you Chis, we'll be quietly hoping that the 9" model does feature a higher resolution.
So, with all that in mind, anybody still want the CloudBook shipping next week? Didn't think so.