Intel may have come up with a technology that will be a "game-changer" for the company, if not the whole semiconductor industry. As reported by Barron's tech trading blog (part of the Wall Street Journal group), an analyst from Susquehanna Financial Group (SFG) has barely been able to contain himself after learning about Intel's proof-of-concept 'chip-scale photonics' technology.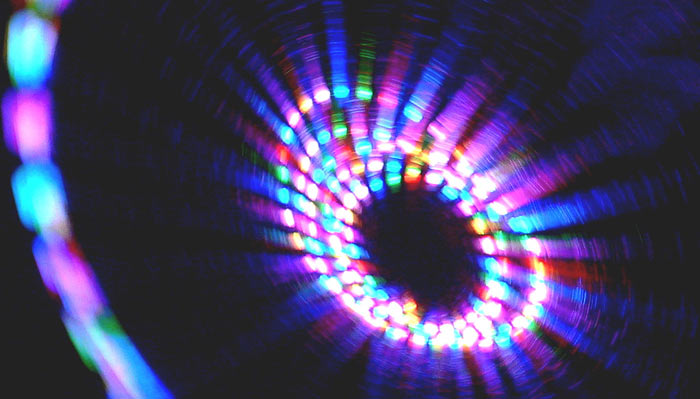 Christopher Rolland of SFG Research didn't reveal his sources, reports Barron's, but based upon what he has learned has upgraded the target price for Intel stock from $42 to $45. This positive rating comes from learning of a new technology that "could be one of the most important of our generation," and "mitigate Moore's Law".
We have previously heard of companies like Intel using photonics in networking components; connecting servers, data centres, and so on. However, it seems that Intel has miniaturised the technology enough to enable on-die silicon photonics technology. According to Rolland it is being used in a proof-of-concept silicon chip that is working as "a super high-speed optical interconnect between a Xeon server CPU and an Altera FPGA". The Wall Street market analyst goes on to say that "This technology is nothing short of miraculous and we view it as a potential game changer for Intel and the semiconductor industry," saying it will take three to five years to reach commercialisation. Intel's ideas about chip-scale photonics spurred it on to invest $14 billion on programmable-chip maker Altera last year, it is reasoned.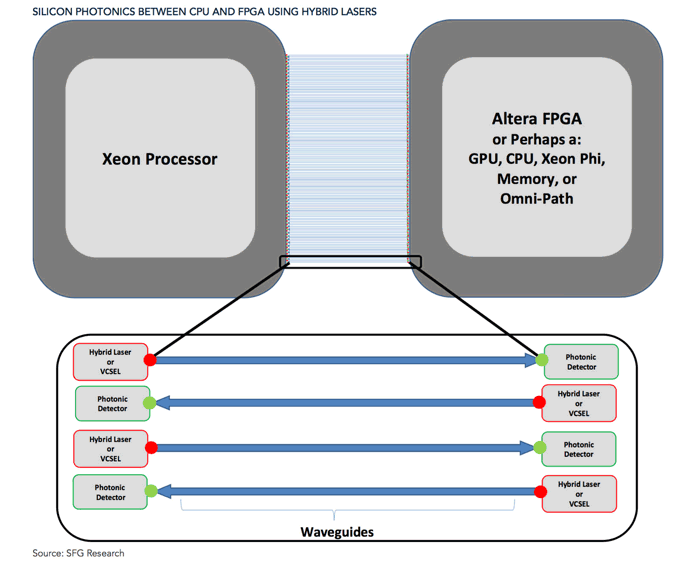 Rolland went on to explain the reasons behind his excitement over the 'chip-scale photonics' designs from Intel. He puts forward the idea of a 'macro-chip' (or multi-chip module) being particularly successful, thanks to the new tech. As current processors are limited in speeds and cores due to being packed so close together, Rolland thinks that Intel's super-fast, low power interconnect on-die performance can facilitate looser-packed macro-chips of many kinds made of GPUs, CPUs, FPGAs, ASICs, caches and so on.
So far Intel hasn't commented on Rolland's report. The estimated three to five year time frame needed for the prototypes to reach commercialisation didn't impress investors yesterday, with Intel shares up only a fraction of a per cent.