Intel's highly anticipated next generation 3D XPoint memory was first revealed over a year ago. This 'revolutionary' new type of computer memory, a new class of memory sitting nicely between DRAM and NAND, started sampling early in 2016. Then we saw some impressive technology demos by Intel in April, and heard that Micron was making QuantX SSDs using 3D XPoint memory in August. Now it looks like we had better sit on our hands and wait another year or two before memory modules using 2D XPoint tech are leveraged alongside a future Intel Xeon processor.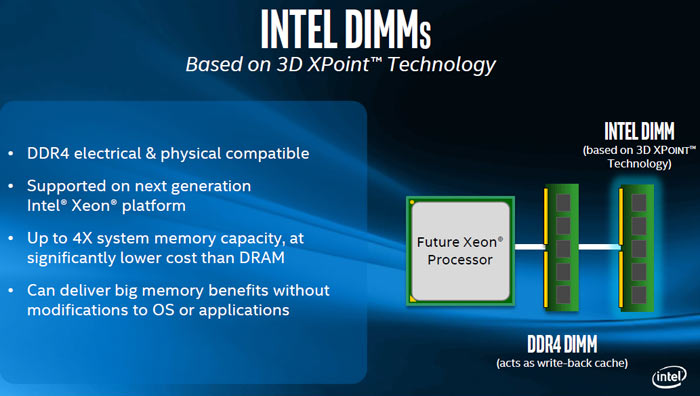 'Future' not next generation
Finance orientated site Motley Fool reports that Intel has 'quietly' delayed the introduction of 3D XPoint memory modules. Intel's next server processors Skylake EP, which are due in H1 2017, won't support 3D XPoint memory modules in the Purley Server platform. Instead such support will debut in the second generation Purley servers, powered by Cannonlake-EP. In Intel CEO Brian Krzanich's words following the recent results statement "There will be a second generation of Purley that includes 3DXPoint."
According to what is known of Intel's roadmaps and release timings, the above outlined intention would mean that 3D XPoint memory modules won't debut until Cannonlake-EP does, which is estimated to be arriving anywhere in or around Q4 2018 to H1 2019.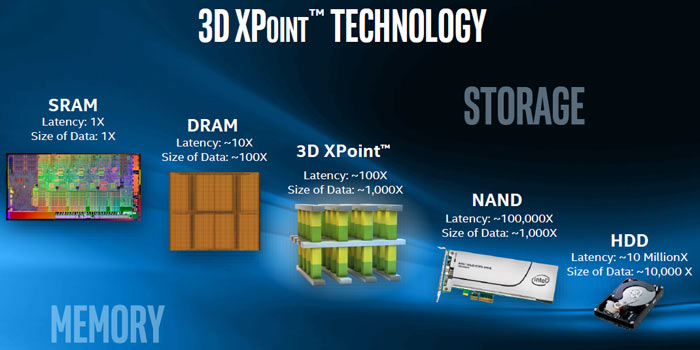 Unfortunately Intel has previously talked-up 3D XPoint memory modules like a technology that is just about to hit the market. At a 2015 investor meeting after the initial introduction of the tech, Intel was claiming the total addressable market of 3D XPoint as a substitute for DRAM could be worth up to $34 billion by 2020. Disappointing your investors and slipping schedules are always bad news but Intel isn't in any financial difficulties right now, as the record quarterly revenue announced last week revealed.