GLOBALFOUNDRIES has announced that it plans to power straight through to 7nm FinFET chip production by early 2018. It will skip "the marginal performance and power benefits for the high cost of the 10nm process node" to hopefully become a leading differentiated 7nm chip fabricator ahead of major rivals.

The move from today's 16/14nm FinFET offerings to 7nm FinFET is expected to deliver "more than twice the logic density and a 30 percent performance boost". GLOBALFOUNDRIES will be re-using significant portions of the tools and processes currently used in 14nm FinFET production. The firm plans a multi-billion dollar investment in its Fab 8 campus to facilitate 7nm FinFET production.
GLOBALFOUNDRIES predicts 7nm to be "the next long-lived node" and is bullish about its prospects to become a 'leading edge' foundry. "We are well positioned to deliver a differentiated 7nm FinFET technology by tapping our years of experience manufacturing high-performance chips, the talent and know-how of our former IBM Microelectronics colleagues and the world-class R&D pipeline from our research alliance. No other foundry can match this legacy of manufacturing high-performance chips," claimed GLOBALFOUNDRIES CEO Sanjay Jha.
AMD CEO, Lisa Su is cheering GLOBALFOUNDRIES along, understandably, given the two firms' relationship. Perhaps more importantly, IBM Research is working in support of the GLOBALFOUNDRIES push to 7nm. "IBM Research continues to collaborate with GLOBALFOUNDRIES in developing new ideas, new skills and new technologies that will help accelerate our joint research in 7nm technology and beyond," said Arvind Krishna, senior vice president and director of IBM Research. GLOBALFOUNDRIES will benefit from expert help, as an analyst speaking to the WSJ commented "It's a bit risky to make that big of a jump".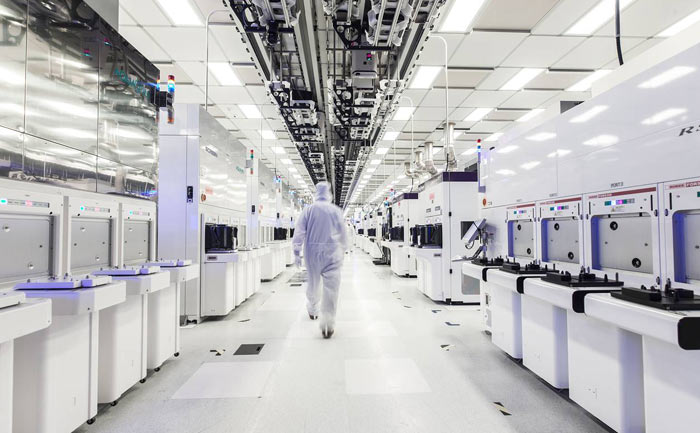 How long will it be before GLOBALFOUNDRIES starts to churn out 7nm FinFET chips in volume? On that topic the company press release states that test chips have already started to be made in Fab 8 and "the technology is expected to be ready for customer product design starts in the second half of 2017, with ramp to risk production in early 2018".