AMD has announced that it will be holding a press conference during Computex Taipei 2016. The event has been scheduled for when Computex will be in full-swing, on Wednesday, 1st June, 2016 at 10:00am CST / 10:00pm EDT (that's 4pm in the UK). Those interested in getting to see and hear the presentation live will be happy to know that it is being webcast live, and the stream will be hosted at www.amd.com/computex.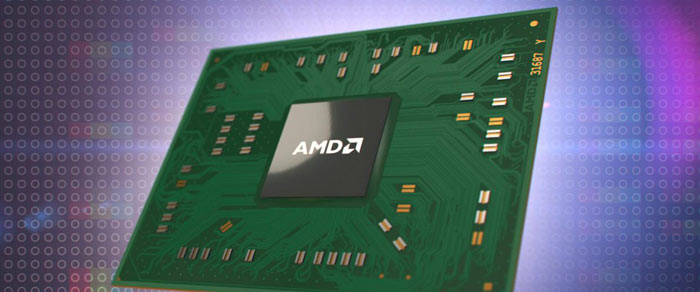 In the official press statement concerning the showcase event AMD doesn't provide a lot of information. Central to the event will be the "launch of 7th Generation AMD A-Series Processors, Polaris updates and more," according to the communication.
On the surface the phrase 'Polaris updates ' doesn't sound good for hopes of a Polaris launch at Computex - unless Polaris has already been launched by the time of this press conference. Previous reports suggested the first Polaris graphics cards would be launched during Computex. Indeed such a timeframe is supported by AMD's own Polaris slides stating Polaris "planned availability min 2016". However, considering all the info floating around and AMD's recent launch history, tech site WCCF Tech reckons that AMD will paper launch Polaris at Computex and then follow up with product launches at the E3 2016 in mid-June.
Definitely launching at Computex are the AMD 7th Generation APUs. These 28nm APUs are be designed to fit new AM4 motherboards which will be a platform shared by the first highly anticipated AMD FX CPUs powered by 14nm/16nm Zen cores. It would be good to hear more about Zen too, and at least some further teasing is likely with presentations from all of AMD's big names scheduled for the 1st June event.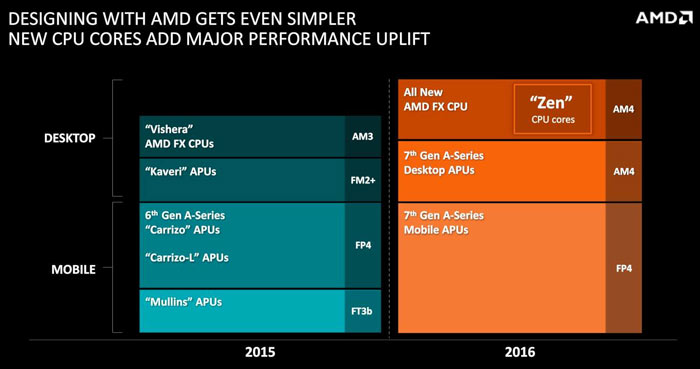 AMD execs gracing the Computex 2016 showcase include; AMD President and CEO Lisa Su; Senior Vice President and General Manager, Computing and Graphics Business Group, Jim Anderson; and Senior Vice President and Chief Architect, Radeon Technologies Group, Raja Koduri.