Intel has announced that it is investing US$50 million to accelerate the advancement of Quantum Computing. The US chipmaker will plough its funds into a collaborative effort with QuTech, the quantum research institute of Delft University of Technology (TU Delft) and TNO, the Dutch Organisation for Applied Research. As well as providing this dollop of cash funding over the next 10 years Intel will provide "significant engineering resources both on-site and at Intel," and technical support where needed.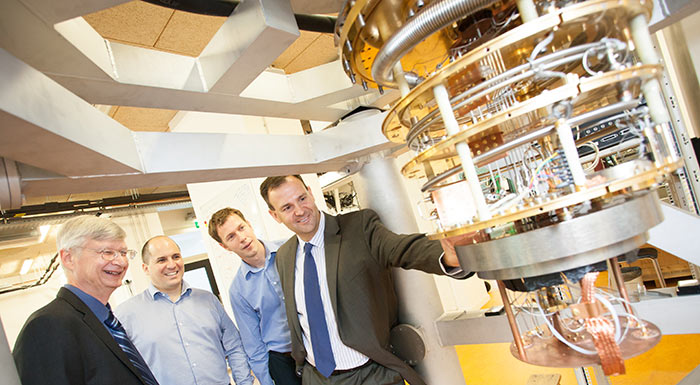 We at HEXUS have followed quantum computing chip design advancements with interest as they could theoretically provide processing power that could solve problems and run simulations that are impossible for today's systems to cope with. Rather than relying on binary digits, quantum computer qubits can exist in multiple states simultaneously, offering the potential to compute a large number of calculations in parallel.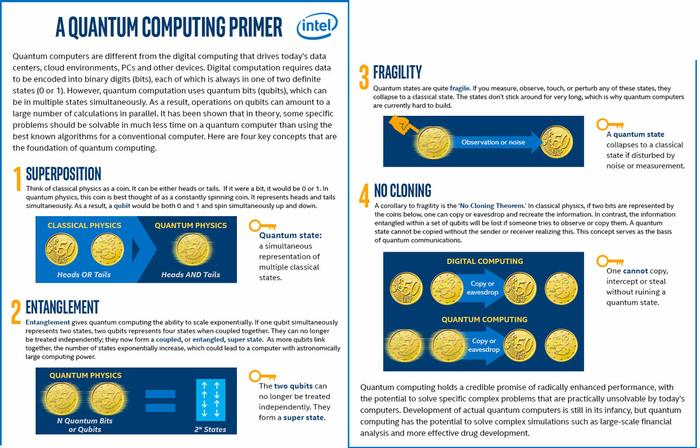 click to zoom
"A fully functioning quantum computer is at least a dozen years away, but the practical and theoretical research efforts we're announcing today mark an important milestone in the journey to bring it closer to reality," said Mike Mayberry, Intel VP and MD of Intel Labs. Intel will speed along the research by contributing advanced manufacturing, electronics and architectural expertise. It is foreseen that Intel's 'high-level engineering' on one side of the equation backing the scientists' development intentions will help make quantum computing a practical reality.

Intel CEO Brian Krzanich said that despite the challenges of creating practical quantum computers being enormously complex, "solving big problems is what we do at Intel, and it's what gets me excited". It will certainly not be an easy task but the Intel CEO is "confident" that it can make progress with the help of TU Delft, TNO and industrial partners.
Intel isn't a company that invests its money rashly. Surprisingly, for such a mega-bucks corporation, the evidence of its thrift is plain to see if you visit the Intel Museum, or remember the low-budget pop-up experience stores it opened to promote 2-in-1s a couple of years back.