Rambus, Corsair, ATi, and NVIDIA
Overall this year the Tech Showcase is very busy but with little news. We have Rambus showing true modules of XDR, but as before they do not have a partner to adopt it - the performance looks promising but who will take the technology?

ATi

We have ATi and their stand were showing off the X600XT AIW and the ATi TV Card, the interesting thing about the later is it runs on a PCI-E 1X slot, this is the first card which we have seen which support these.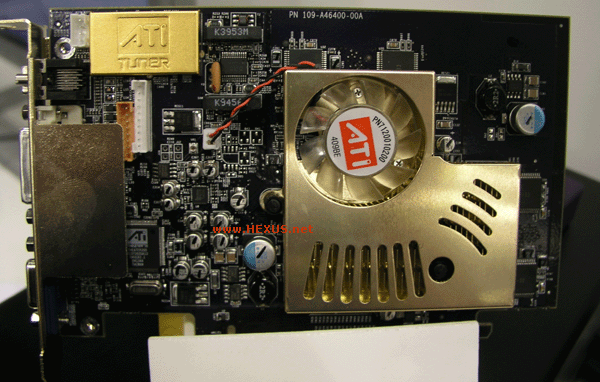 As you can see it has DVI, VGA and HDTV support, but it is only HDTV out, not in.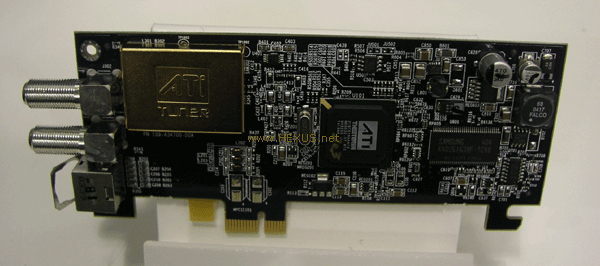 Corsair

Corsair were showing off their DDR2 solution running on a ASUS board. It was a simple show of their Pro modules. However, it was interesting to hear that their Hydrocool watercooling solution is now EOL (end of life), this is due to Delphi who were building the blocks for them are now doing the blocks for the new Dual CPU Apple G5 system.

We knew this would happen since Corsair are relatively small in the 'cooling' industry and Delphi wanted to capture the large OEM deals. Apple just happened to be the first.

You can rest assure that they will be working on something :)

NVIDIA

We saw SLi working on both Quadro and also on SLi 6800 Ultras running on the new Supermicro boards supporting the 16X and 8X PCI-E slots. We were very close to getting 3DMark03, and Doom3 scores in these if it wasn't for a certain NVIDIA employee.

Apparently we will see systems shipping this by the end of September.