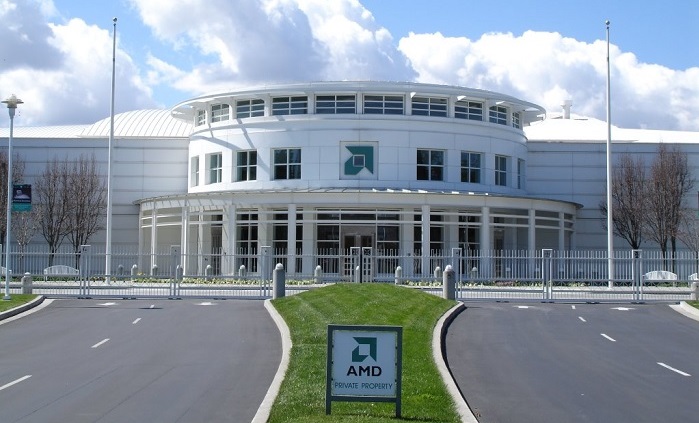 AMD revealed its five-year product strategy for the enterprise CPU and GPU markets at the PC Cluster Consortium event in Osaka, Japan. While the event took place on February 20th, it has taken until now for the news to filter through to English-language media. During its presentation, conducted by AMD's Junji Hayashi, the company released preliminary roadmaps to sketch out the release cycles of its new enterprise products.
The roadmaps provided are, at best, sketchy on details with no codenames or details about 'Next Gen' products disclosed by the Sunnyvale-based company. The key snippet of new information is AMD's intention to stick to two-year release cycles for enterprise APU and GPU products. Even-numbered years will mark the release of new GPU microarchitectures while odd-numbered years will bring new APUs.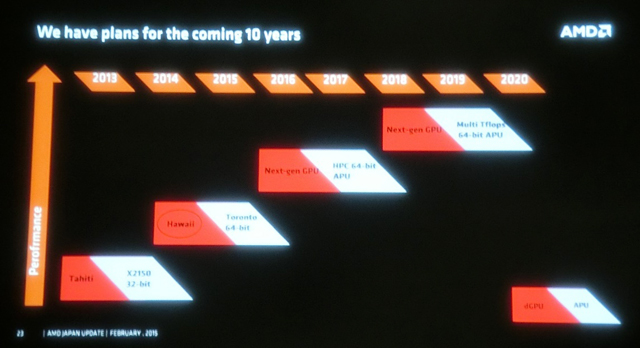 Interestingly, the roadmap might lead you to the conclusion that AMD's next round of GPU products are destined for 2016 but the key thing to note is this presentation pertains to AMD's enterprise division of products - FirePro graphics, ARM and FirePro APUs and Opteron server processors. AMD's consumer products, including APUs, Radeon graphics and FX processors, have roadmaps of their own.
On the subject of processors, the second roadmap demonstrates that AMD is planning at least two more iterations of CPUs for its server line, whether or not these will be branded Opteron remains unclear. These new server CPU products have, in the past, been matched by equivalent releases in AMD's consumer line. If the same trend holds true then this roadmap confirms that AMD has no intentions of exiting the consumer CPU market despite the growing gap between itself and Intel's products.