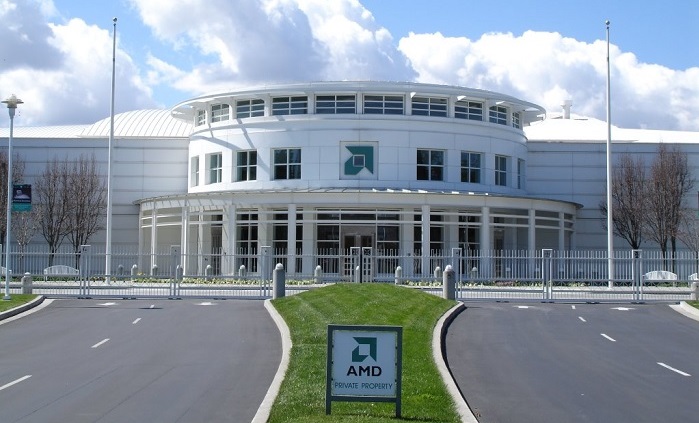 Yesterday AMD announced its annual and fourth-quarter results for 2014. The results revealed a large net loss of $364 million for the final quarter resulting in an overall loss of $403 million for 2014. At the time of writing AMD's shares have fallen to $2.24 on the NASDAQ, they started the day at $2.39 - that's a 6.3 per cent decline for the day's trading. It is worth noting that AMD's fourth quarter results were aligned to Wall Street's expectations for the company.
The factors underpinning the $364 million net loss for the final quarter include falling sales of graphics cards and an inability to compete with Intel in a declining PC market. Interestingly, Intel announced just last week that it had recorded a record full year net income for 2014.
| | | | | |
| --- | --- | --- | --- | --- |
| | 2013 | Q3 2014 | Q4 2014 | 2014 |
| Revenue | $5.30B | $1.43B | $1.24B | $5.51B |
| Operating Income (loss) | $103M | $63M | $(330)M | $(155)M |
| Net Income (loss) | $(83)M | $17M | $(364)M | $(403)M |
| Earnings (loss) per share | $(0.11) | $0.02 | $(0.47) | $(0.53) |
AMD's GAAP (Generally Accepted Accounting Principles) Figures
AMD's strategy for 2014 entailed using strong growth in the console business to offset the decline in its computing and graphics division, responsible for CPUs and GPUs. AMD has also been actively involved with internal restructuring and workforce streamlining to improve its financial situation. In October 2014 the company revealed workforce cuts of 7 per cent while last week three senior executives stepped down as part of an executive reshuffle.
The pathway to recovery could take until mid-2015 as AMD revealed its revenue forecasts for Q1 of this year. The company anticipates a 15 per cent quarter-on-quarter revenue decline, that equates to a projected revenue of $1.05 billion for Q1 of 2015.
Despite the financial ailments AMD remains buoyant about its prospects for 2015 under the new leadership of CEO Dr Lisa Su. AMD's CEO issued the following statement alongside its financial report:
"We made progress diversifying our business, ramping design wins and improving our balance sheet this past year despite challenges in our PC business, Annual Enterprise, Embedded and Semi-Custom segment revenue increased over 50% as customer demand for products powered by our high-performance compute and rich visualization solutions was strong. We continue to address channel headwinds in the Computing and Graphics segment and are taking steps to return it to a healthy trajectory beginning in the second quarter of 2015."