An interesting report citing industry sources was shared by Taiwan's Commercial Times this morning (If you click the link, please note that Google translate puts 'Huida' in place of 'Nvidia' sometimes). The biggest news seems to be that Nvidia will be returning to TSMC for the mass production of its consumer GPUs.
For 2022 Nvidia has developed the Ada Lovelace GPU for consumers, and the Hooper GPU for data centres and so on. Lovelace will be behind the upcoming GeForce RTX 40 series of GPUs. I'm not sure if the translation says that Lovelace or some other tech will be used for a next gen Nintendo Switch next year too.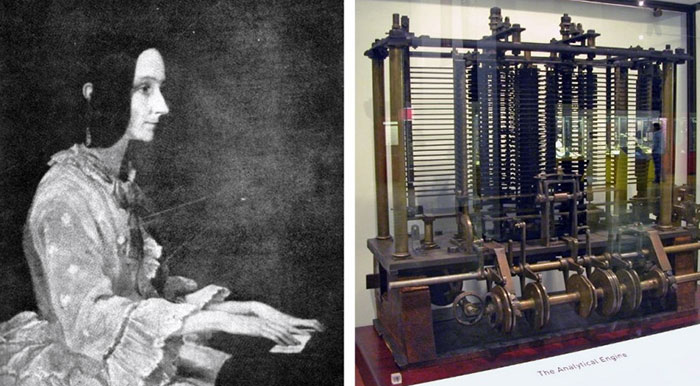 Nvidia Hooper GPUs will feature a chiplet design with MCM advanced packaging for a significant AI processing boost. The Commercial Times asserts that Hooper GPUS will be up to 3X faster than Ampere A100 GPUs. Both Lovelace and Hooper will be fabricated on TSMC's 5nm process.
AMD doesn't seem to be splitting the consumer and data centre GPUs in the same way as Nvidia. The Taiwanese source says that consumer RNDA 3 parts will be built by TSMC on 6nm, while the CDNA 2 data centre GPUs will be built at 5nm. However, they are both using chiplet designs with MCM advanced packaging.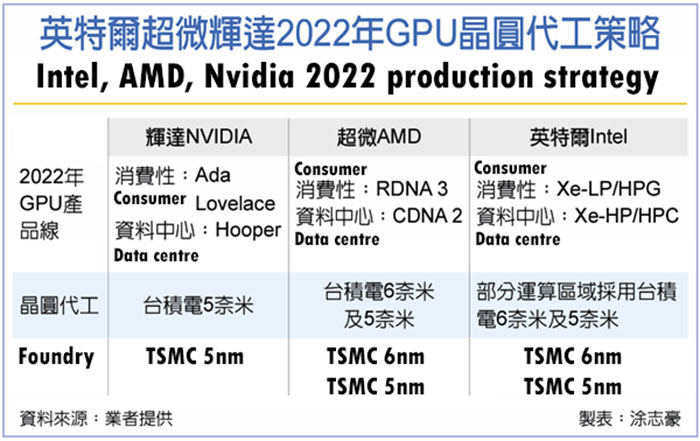 Schedule of production shared by Commercial Times, with some necessary translations
Moving along to Intel, and the insiders say that some parts of Intel's upcoming consumer and data centre GPUs will be built on TSMC 6nm and 5nm processes. I think Intel will take these 'compute tiles' and use its own advanced packaging and connectivity tech to create the finished processors.
Last but not least, the report also signals the move of Qualcomm's business from Samsung to TSMC. It says that "Qualcomm's 5G mobile phone chips have begun to use TSMC's 6nm process in the second half of the year, and will expand the use of TSMC's 5nm and 4nm mass production next year".
Apple orders over 100 million iPhone 13 processors
Another report from Taiwan, this time from United Daily News, says that Apple has ordered over 100 million iPhone processors from TSMC (If you click the link, Google translate uses 'Hon Hai' in place of 'Foxconn'). These will be A15 processors created on TSMC N5P, which started rolling off the production lines at the end of May this year.
Apparently the N5P yield is somewhat below N5, so it isn't as economical at this time, but Apple needs the newest this and that to push forward its iPhone 13 in September. The most optimistic investors were estimating that Apple would prepare 95 million iPhone 13 models, so the info from the TSMC insider. Apple is expected to have iPhones powered by TSMC 4nm produced SoCs next year.