Nuvia Inc has shared its plans for a new range of data centre processors. The Nuvia Phoenix will be faster, more efficient, and more secure than any data centre chip that has come before it, hope the company founders. Formed by three ex-Apple executives Gerard Williams III, Manu Gulati, and John Bruno in early 2019, Nuvia sees data centre processing as "an area ripe for innovation and advancement".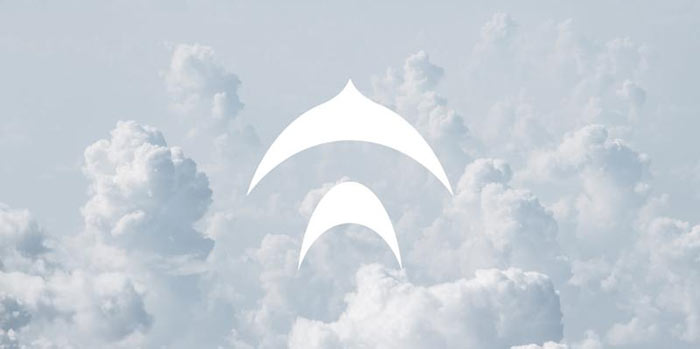 On Friday Nuvia announced that it had raised $53m from Dell Technologies Capital and several Silicon Valley firms as it went public about its plans. Nuvia currently employs 60 staff but with the new backing it will boost this to 100 by the end of the year.
Gerard Williams III left Apple in spring after nine years as chief architect for all Apple central processors and systems-on-a-chip, reports Reuters. Meanwhile, Gulati spent eight years at Apple working on SoCs, and Bruno spent five years at Apple (platform architecture group) but also worked for Google before founding Nuvia.
With all the noted experience under their belts, mostly designing potent but power-sipping chips for small portable devices, the Nuvia founders think they can make waves in the data server processor market. "We want to bring all these aspects that we have developed over time through our careers to this new market and really exploit them in this market, because it's an area ripe for innovation and advancement," Williams told Reuters.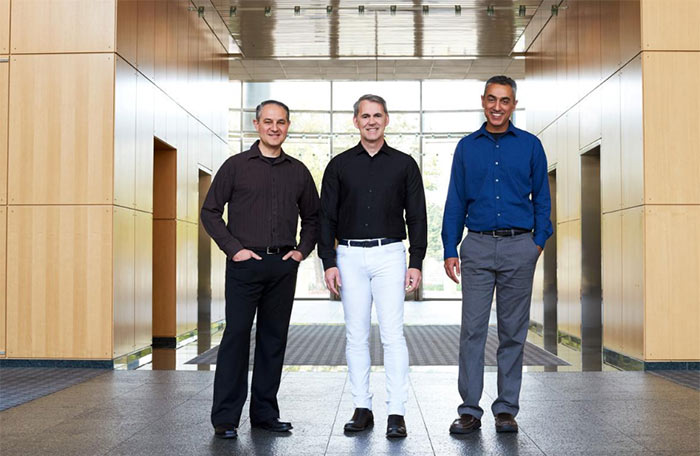 John Bruno, Gerard Williams III and Manu Gulati
Of course, Nuvia won't just be challenging Intel and AMD in the server market, there are several others aiming to do the same, notably with Arm core processors, competitors such as Qualcomm and Marvell Tech. However, Apple mobile chip advancement has been particularly strong. Moor Insights & Strategies boss Patrick Moorhead asserts that the Nuvia team's track record is of "unprecedented" inter-generational performance gains at Apple.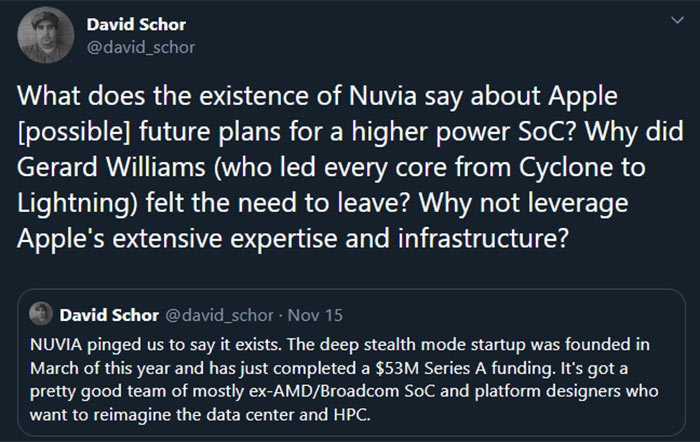 WikiChip's David Schor ponders Nuvia and Apple's future.
With Dell as a major investor it could be a likely early adopter of Nuvia Phoenix chips in its server products. A Dell exec declined to comment on such intentions but said that Nuvia's product might be indeed disruptive enough to make an impact against the incumbent tech giants.