Intel's 10nm woes have been well covered here on HEXUS, and in a wide range of tech and business publications. Earlier this week, at Fortune's Brainstorm Tech Conference in Aspen, Colorado, the question of why Intel's 10nm process processors are now about five years late was put to Intel CEO Bob Swan. In one of his first public appearances since being named permanent CEO in January, Swan was quite open about the fact that Intel had gambled, been over-ambitious, as usual - but it didn't pay off with the 2.7x scaled 10nm process.
Video: the Q&A session starts at 14m 30s with a question about Moore's Law. 10nm Question is posed at 17m 30s.
During the interview on stage in Aspen, Swan acknowledged that Intel had been too ambitious with its plans to move from 14nm to 10nm so quickly, Swan starts his answer by suggesting that previously Intel had been able to "defy the odds" in scaling but "At a time when it was getting harder and harder, we set a more and more aggressive goal. From that, it just took us longer."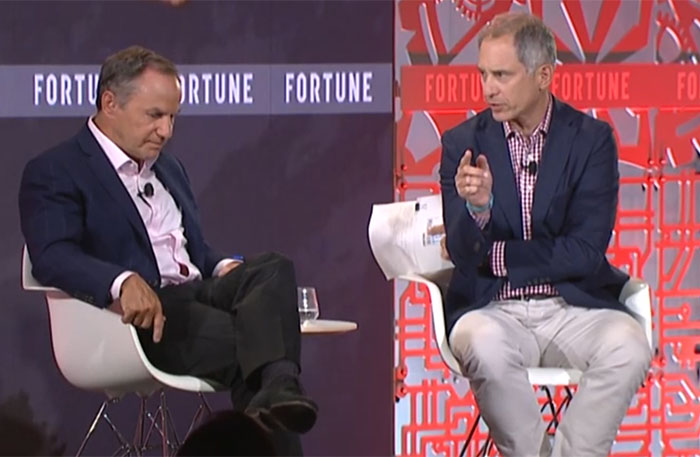 Intel problems have been compounded by competitors that have had some 'luck' it seems. AMD and Nvidia leapfrogged ahead, reports Fortune, as the outsourced foundries advanced their process technologies without significant hiccups and are now at 7nm with plans to progress to 2nm already public - in TSMC's case. These advancements are reflected in share price movements in recent years/months.
Looking forward, Swan told the interviewer "The short story is we learned from it," and the 7nm node with less ambitious 2.0 scaling will be out two years after its 10nm processors become mainstream (later this year).