In our lives of luxury, with laptops, the Internet and home entertainment, it's easy to forget that there are many others in the world far less fortunate. We can all make a difference, no matter how small our contribution to charity is and whatever form that contribution may take. Helping to raise money for Comic Relief, Chris Moyles and Intel met up on Radio One's Red Nose Rally for a bit of surfing action.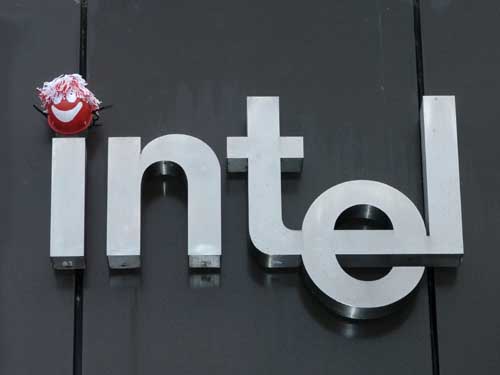 Running a radio show on the move across the UK is no easy feat. Aside from the broadcast equipment, computing power is required. Intel made this possible with the use of Centrino powered notebooks, allowing the Radio One team to work on the move and not be held back by bulky computers with limited connectivity.

The Radio One team met up with Intel at their Swindon offices. There was a warm welcome waiting for them from both Intel staff and the local community, who had pulled together to raise money for Comic Relief. Presenter Chris Moyles was in attendance, as you'd expect. He was taught all about Centrino mobile technology... by a man in a hazmat suit.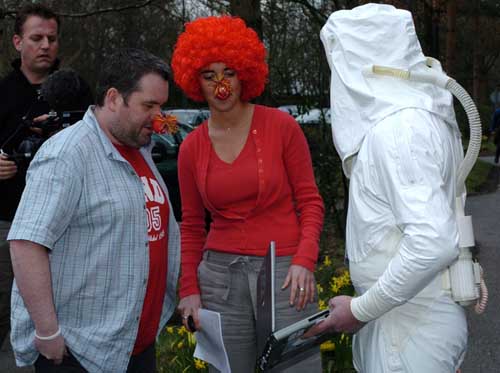 Click for bigger version.


Comic Relief is all about having a laugh for charity. There was plenty of fun to be had at Intel Swindon, including surfing the web on a laptop while trampolining, collecting Centrino tokens from trees as quickly as possible and mimicking the Blue Man Group by surfing away on a Centrino surfboard (which is not as easy as it sounds.)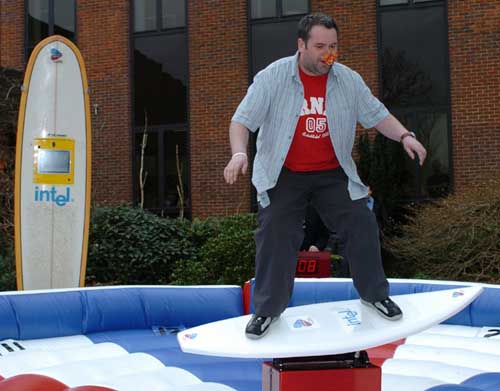 Click for bigger version.


Pay close attention to Chris' technique. The level of concentration in his eyes demonstrate his sheer skill on a surfboard. I think I would be right in saying he is "far out, man!"

Perhaps the best thing about the whole event is that it's for a great cause. Check out the Red Nose Day Website for more information about Comic Relief. Intel have also issued a press release about their recent RND antics.