Today Intel announced that it has retired its own tradeshow format, which has been running for nearly 20 years. There will be no IDF17 San Francisco this year, despite the event being listed in the Moscone Centre calendar, for 15th - 17th August. Intel has previously stated that it won't be hosting an IDF event in China this year.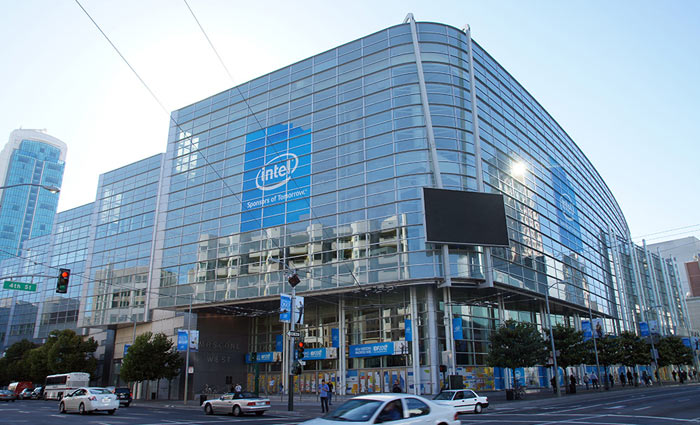 The first Intel Developer Forum was held in 1997, and it began as a biannual US-only event for developers from around the globe. At its peak there were three events per annum in total; two in the US, and one in China. More recently the IDF went back to biannual scheduling - with one event per year in the US, and the other in China.
Intel's official announcement regarding the cancellation of future IDF events is rather brief and uninformative. The chipmaker says that it has "evolved its event portfolio and decided to retire the IDF program moving forward". It goes on to direct the bewildered to its Resource and Design Centre website which hosts documentation, software, and tools for designers, engineers, and developers. Instead of the IDF presentations, announcements, discussions, and the meetings with fellow developers worldwide - you can now look at a website.

Tech site AnandTech got some more information out of an Intel representative, regarding the cancellation of IDF. "The main reason I was given is that Intel has been changing rapidly over the last two-to-three years, especially as they are changing from a PC-centric company to a data-centric company," wrote an AnandTech reporter.
Due to its wider portfolio of interests, a large all-encompassing event like IDF isn't as suitable as a range of smaller more targeted events for AI, IoT, wireless comms, PCs etc. It will be interesting to see how Intel's event portfolio changes in the coming months.