ARM and Xilinx have worked together over four prior process technology generations. They have partnered to deliver physical IP solutions to speed innovation and minimize cost and risk. Today it has been announced by ARM that the relationship continues, and Xilinx has licensed the ARM Artisan physical IP platform for TSMC 7nm FinFET (7FF) process technology. It will develop its next generation of all-programmable FPGAs, MPSoCs and 3D ICs using the platform.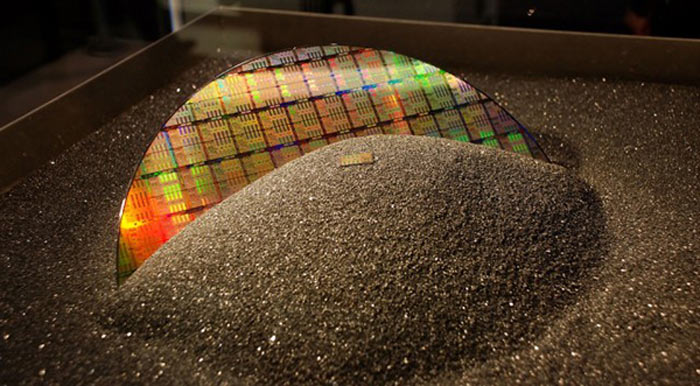 The purpose of the ARM Artisan physical IP is to "provide the building blocks for a SoC design". It means customers will be able to enjoy the benefits of TSMC's 7nm process technology without coming face to face with the complexities of the underlying semiconductor process technology. ARM argues that its Artisan physical IP platform can easily make the difference between a good SoC and an excellent SoC.
In its latest ARM Artisan platform, special considerations have been made for the unique characteristics of the 7nm FinFET (7FF) process technology, including the introduction of memory compilers to match the required new memory development methodology. The new 'ARM Cell-based' memory architecture minimises variation in cell sizes and distribution, as illustrated below.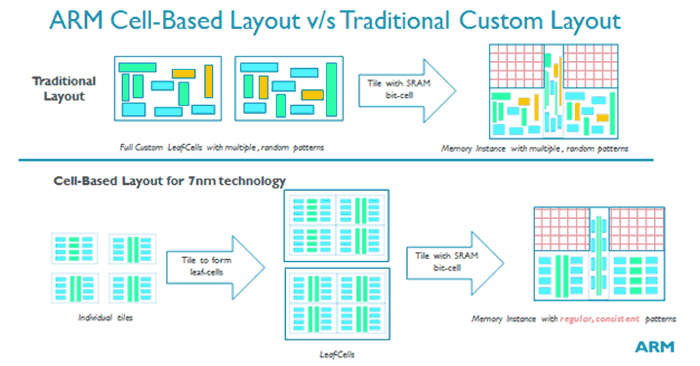 Furthermore, ARM's Artisan platform takes into account the following, so you don't have to:
The power, performance and area (PPA) of your SoC,
IR (voltage drop),
EM (electromigration),
Routability and pin access,
Power grid architecture,
And provides a family of General Purpose I/O (GPIO).
If you are designing SoCs you are likely be happy to hear that ARM and Xilinx logic library development teams have access to the most advanced ARM Cortex-A CPUs and GPUs, and test their logic architectures with real-world problems for customers well before they might encounter them. Thus the ARM physical IP adds value for SoC designers whilst reducing development risks.
ARM says its Artisan physical IP platform for TSMC 7nm FinFET is available now for evaluation and licensing. I expect you will be able to read more about the platform from both ARM and Xilinx, and likely download some documentation, later today.