HIS is readying a slim, single slot, AMD Radeon RX 460 graphics card solution. The HIS RX 460 Slim-iCooler OC 4GB uses a slim HIS iCooler to facilitate its compact form. Despite its reduced size, HIS still manages to create a card that comes modestly factory overclocked, with a 0dB fan profile to boot. The card is bus powered.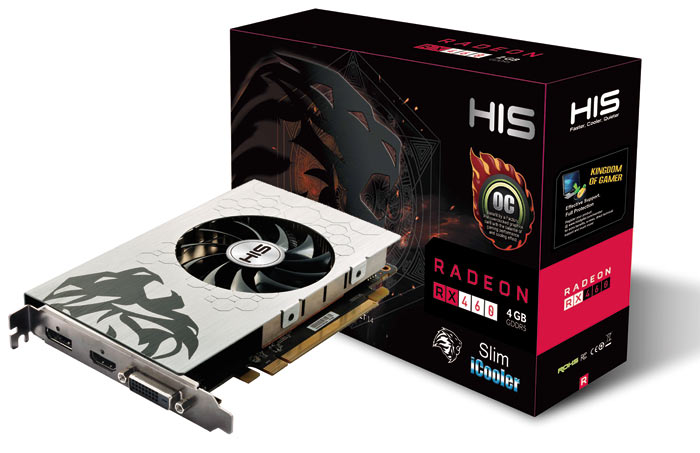 The HIS RX 460 Slim-iCooler OC 4GB has a product code of HS-460R4TCNR. Beyond its key attractions mentioned above it looks to have a quality metal fan shroud emblazoned with the HIS lion logo.
Inside the shroud you will find a 0dB profile fan which is just 50mm in diameter, according to TPU. This Slim-iCooler card doesn't spin up the cooling fan until the GPU reaches 60 degrees Celsius, retuning to silent stillness when the GPU cools back down to 50 degrees. Furthermore, while spinning in '2D mode' the fan won't generate more than 28dB, says HIS. Its factory OC at 1220MHz is modest compared to the 1200MHz reference.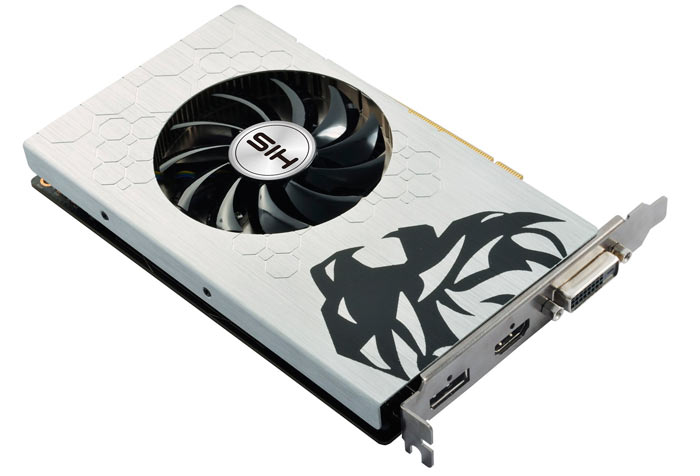 HEXUS has only reviewed one RX 460 solution previously, the Sapphire Radeon RX 460 Nitro 4GB with a 6-pin power connector. For comparison the dual-slot, dual-fan Sapphire card came with a factory OC of 1250MHz.
More information regarding the HIS RX 460 Slim-iCooler OC 4GB can be found on the official product page. Pricing and availability are not yet known.