AMD Radeon Software Crimson Edition 16.11.4
AMD's new Radeon driver brings support and optimisation for Sid Meier's Civilization VI (or Civ 6 for short). It brings along a couple of worthwhile sounding fixes too. For those who consume web-based streaming video, a H.264 content playback bug has been fixed. Titanfall 2 players with Radeon R9 Fury cards will find minor graphical corruption inside the Titans has been banished.
As usual, a few bugs remain, including the long standing Raptr overlay problem. Furthermore, it looks like AMD has some Vulkan API issues in DOOM and DOTA 2. AMD Crossfire is causing flickering problems for Overwatch players, and FIFA 17 players may be experiencing difficulties launching the game on systems with Hybrid graphics.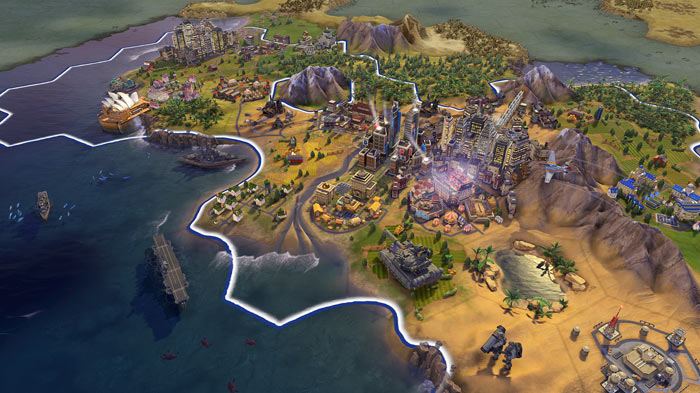 It might be worth noting that Civ 6 has also been updated today. A new 'Fall 2016 Update' patch brings DirectX 12 support, new map types and quite a lot more. You can use DX12 with AMD cards and Nvidia Maxwell (and newer) graphics cards. You might remember that Nvidia's GeForce Game Ready 375.86 WHQL drivers were released to provide support and optimisations for the CiV 6 update, which brings us to…
Nvidia GeForce Hot Fix driver version 375.95
Nvidia has listened to customer comments, examined the situation, and found the cause of the 810MHz memory issue in the GeForce Game Ready 375.86 WHQL drivers. Now it has released GeForce Hot Fix driver version 375.95 to fix this issue.
You can wait for a WHQL driver version via the GeForce Experience or go the above link to fix your driver right now. There's only one note of explanation on the hotfix driver download page and it says that it addresses "Low memory clocks on certain factory-overclocked Pascal cards".