AMD has announced that it is working closely with 2K and Firaxis Games in a technical partnership, in order to help implement a "world class DirectX 12 experience with full support for Asynchronous Compute and Explicit Multi-Adapter". We are told that PC gamers will feel the benefit of the "truly exceptional DirectX 12 renderer" in the upcoming Sid Meier's Civilization VI game.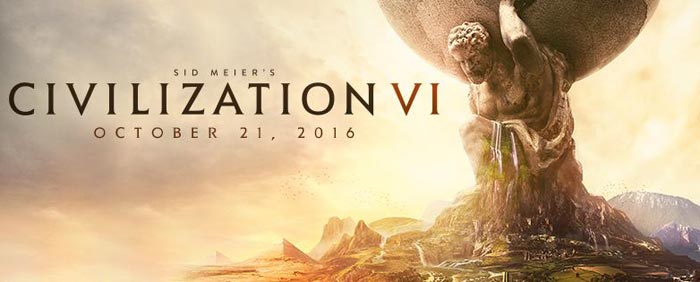 With its highly detailed scenes of 'unit rich' landscpes and sprawling civilizations, this high-performance and highly-parallelised game engine will benefit greatly from the DirectX 12 implementation. AMD has previously helped in the production of Civilisation titles; in Civilization V it helped implement DirectX 11, and in Civilization: Beyond Earth we saw it leverage the Mantle API plus Split Frame Rendering for multi-GPU.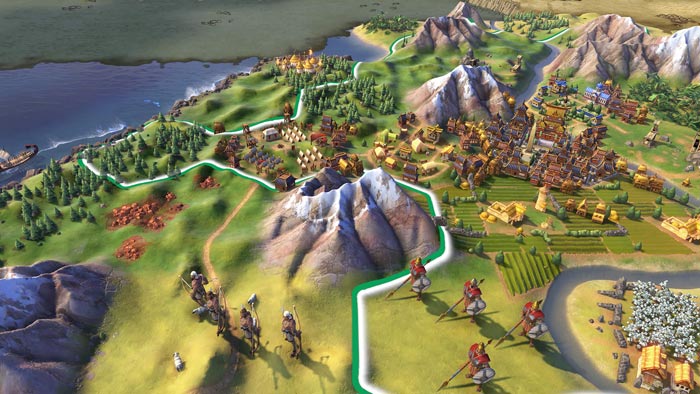 Roy Taylor, CVP of alliances, Radeon Technologies Group, AMD, crowed about AMD's apparently growing advantage in next generation DirectX 12 content. "We're thrilled to bring our leading DirectX 12 hardware and expertise to bear in the next instalment of the Civilization franchise, which has long been adored by gamers for its intoxicating mix of beautiful graphics and hopelessly addictive gameplay".
Taking advantage of this news, AMD reminds us of the DirectX 12 Asynchronous Compute support on GCN and new Polaris graphics cards which facilitates parallel execution of compute and graphics tasks, speeding up processing. Furthermore DirectX 12 Explicit Multi-Adapter will be implemented in Civilization VI bringing higher framerates, lower input latency, capacity for higher image quality and more for those with multiple GPUs.
Sid Meier's Civilization VI is available for pre-order now on Windows PC, noted AMD. It will be released worldwide on 21st October priced at $59.99/£49.99/EUR 59.99. As well as featuring extensive DirectX 12 support, there will be a built-in benchmark. Inevitably there is a Civilization VI Digital Deluxe Edition, and this adds four post-launch DLC packs and a 25th Anniversary Digital Soundtrack.