Last week we saw both Asus and PowerColor show off AMD XConnect compatible external GPU enclosures. However, there's another big player in the PC components business which wasn't quite ready to announce such a product but does have a prototype it is working on. Tom's Hardware took a peek at the Gigabyte external GPU dock at Computex, and outlined the firm's slightly different approach to the solution.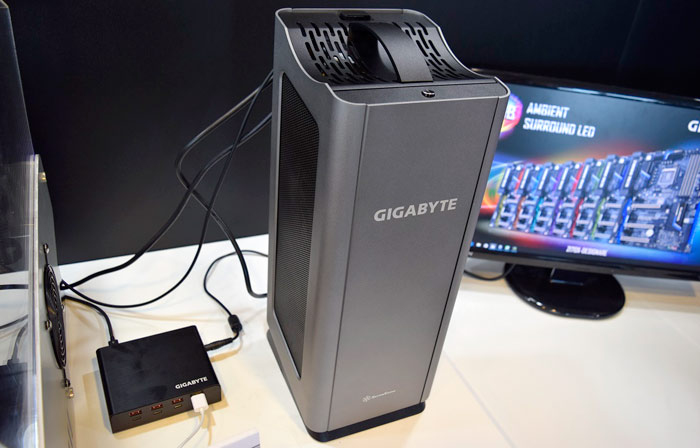 As I mentioned in the news article about the PowerColor Devil Box, the AMD XConnect standard, which is supported by Intel and Razer seems to be gaining traction. Importantly both AMD and Nvidia GPUs can be externalised and connected to systems, which may otherwise offer puny 3D performance. This AMD tech isn't locked to utilising only AMD GPU solutions.
Last week both the Asus ROG and PowerColor boxes screamed 'gamer' rather loudly, so it's good to see the Gigabyte box looking sleek and sober (thought it is just a prototype for now). On closer inspection of the photo, Gigabyte appears to have simply used a SilverStone chassis.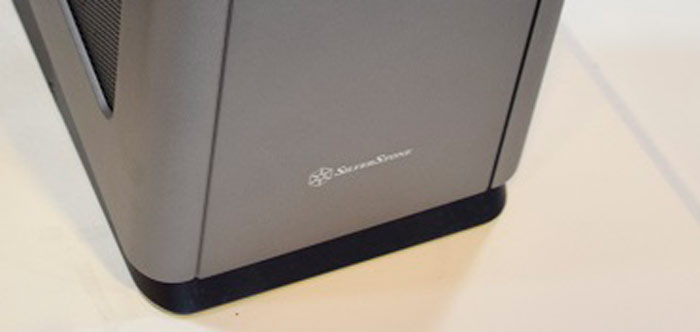 Gigabyte's solution currently uses the lowest wattage PSU of all the XConnect external GPUs seen so far. At the Gigabyte Computex booth the device was fitted with just a 250W power supply. The firm is said to be considering switching that component with a 350W model. Razer, Asus and PowerColor use 500W, 680W, and 500W PSUs respectively. Remember that these docks don't just potentially power a GPU, devices connected to its Thunderbolt 3 USB Type-C port can suck up to 100W via this new connector standard.
As a prototype there is of course no pricing or availability given by Gigabyte; Tom's Hardware thinks it will be several months before product launch.