AMD has released Radeon Software Crimson version 16.4.2. The highlights of this Hotfix driver include "full support" for AMD Xconnect technology and new/updated Crossfire Profiles for Elite Dangerous and Need for Speed.
AMD XConnect is a feature that will be of great interest for some, depending upon their hardware portability requirements. The technology was launched just last month and right now there aren't that many hardware combinations available to actually use it. AMD Radeon Software Crimson Edition 16.3 (Hotfix) provided initial support for the feature and now we have "full support" in this latest Hotfix driver update.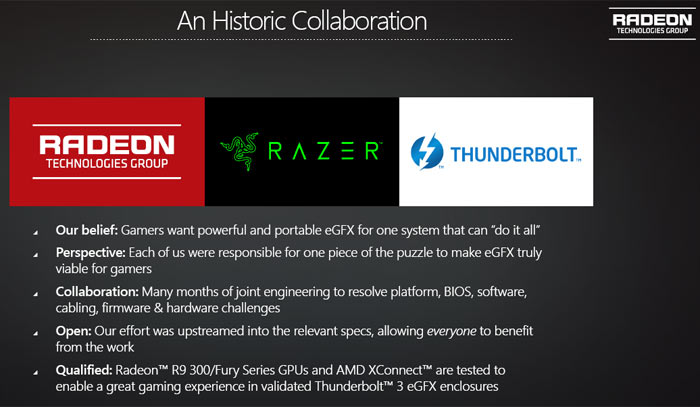 XConnect is billed by AMD as "how external GPUs should work" and was designed with the collaboration of the Intel Thunderbolt Group and Razer. There are still lots of requirements to be met to get a system up and running with XConnect (BIOS is probably the major hurdle) but as the tech matures and showcase tech events like Computex near, we should start seeing more enclosures and systems that can meld to enjoy this 'easy' eGFX solution. As a reminder Razer's latest Blade laptop can be XConnected to its own Core eGFX dock and Intel's Skull Canyon NUC will support external graphics when it is launched in May.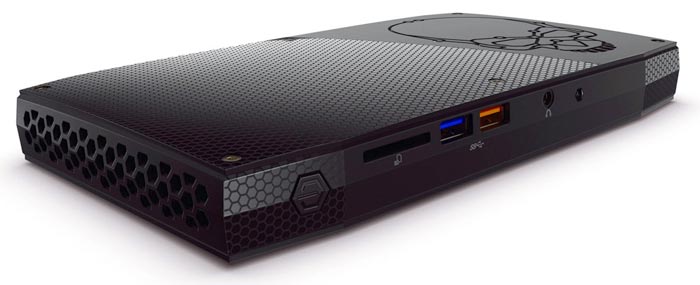 Other than the above important feature update, AMD Radeon Software Crimson 16.4.2 offers a couple of new Crossfire profiles, as mentioned in the intro, and a plethora of resolved issues. It's probably best to have a look through the issues that have been fixed before thinking about installing this Hotfix, to see if any are important to you.
Notably fixes have come to address various Crossfire configurations, stuttering, and flickering issues in The Division and Hitman. Some known issues remain, as usual. Head on over to the release notes for a full rundown. The new driver can be snagged via the usual AMD download page – or directly from the 32/64-bit links at the bottom of the release notes page.